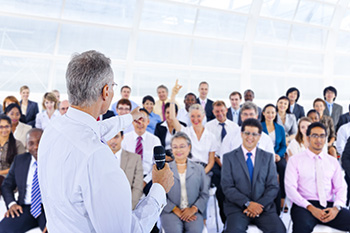 The Maryland Early Childhood Advisory Council (ECAC) is comprised of early childhood educators, policy-makers, and community advocates from around the state.  The purpose of the ECAC is to coordinate efforts among early care and education programs, conduct needs assessments concerning early childhood education and development programs and develop a statewide strategic report regarding early childhood education and care.        
The Next ECAC Meeting:
Thursday, December 20, 2018
Maryland State Department of Education (MSDE)
200 West Baltimore St.
Baltimore, MD 21201 
10:00 a.m.- 3:00 p.m.
Spotlight
The ECAC Statute (DOC) and the Approved Bylaws of the ECAC (PDF) provide an overview of the members of the council, appointments and terms, and the duties and procedures for conducting business. 
View Previous Meetings (Supporting Documents):
March 15, 2018 CCDF (Draft) State Plan and Workgroups:
Meeting Minutes:
For more information about the State ECAC, please email: collaboration.programimprovement@maryland.gov