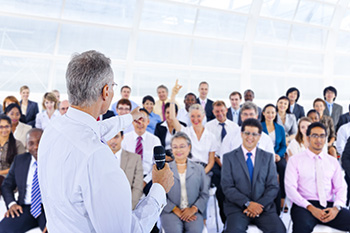 The Maryland Early Childhood Advisory Council (ECAC) is comprised of early childhood educators, policy makers, and community advocates from across the state.  The purpose of the ECAC is to coordinate efforts among early care and education programs, conduct needs assessments concerning early childhood education and development programs, and develop a statewide strategic report regarding early childhood education and care.
All dates fall on the first Wednesday of the month from 10:00 am until 12:00 pm.
Wednesday, May 6, 2020 (10:00am-12:00pm) Agenda l Webinar Recording l Meeting Transcript l Presentation l Readiness Matters

In order to make our next meeting even more successful we request that you complete a brief survey at https://forms.gle/5jd82ReDvW4mU1GA8. We thank you in advance for your comments and suggestions and we assure that each suggestion will be given consideration so that future meetings will be even more of a success. 

Wednesday, June 3, 2020 (10:00am-12:00pm) Agenda l Presentation
Wednesday, July 1, 2020 (10:00am-12:00pm) Agenda l Presentation
Wednesday, August 5, 2020
Wednesday, November 4, 2020
---
2020 Meeting Minutes and Supporting Documents:
Wednesday, February, 5, 2020 (meeting minutes coming soon!)
Wednesday, February 5, 2020 
Meeting Materials
Spotlight
The ECAC Statute (DOC) and the Approved Bylaws of the ECAC (PDF) provide an overview of the members of the council, appointments and terms, and the duties and procedures for conducting business. 
LECAC Request for Proposal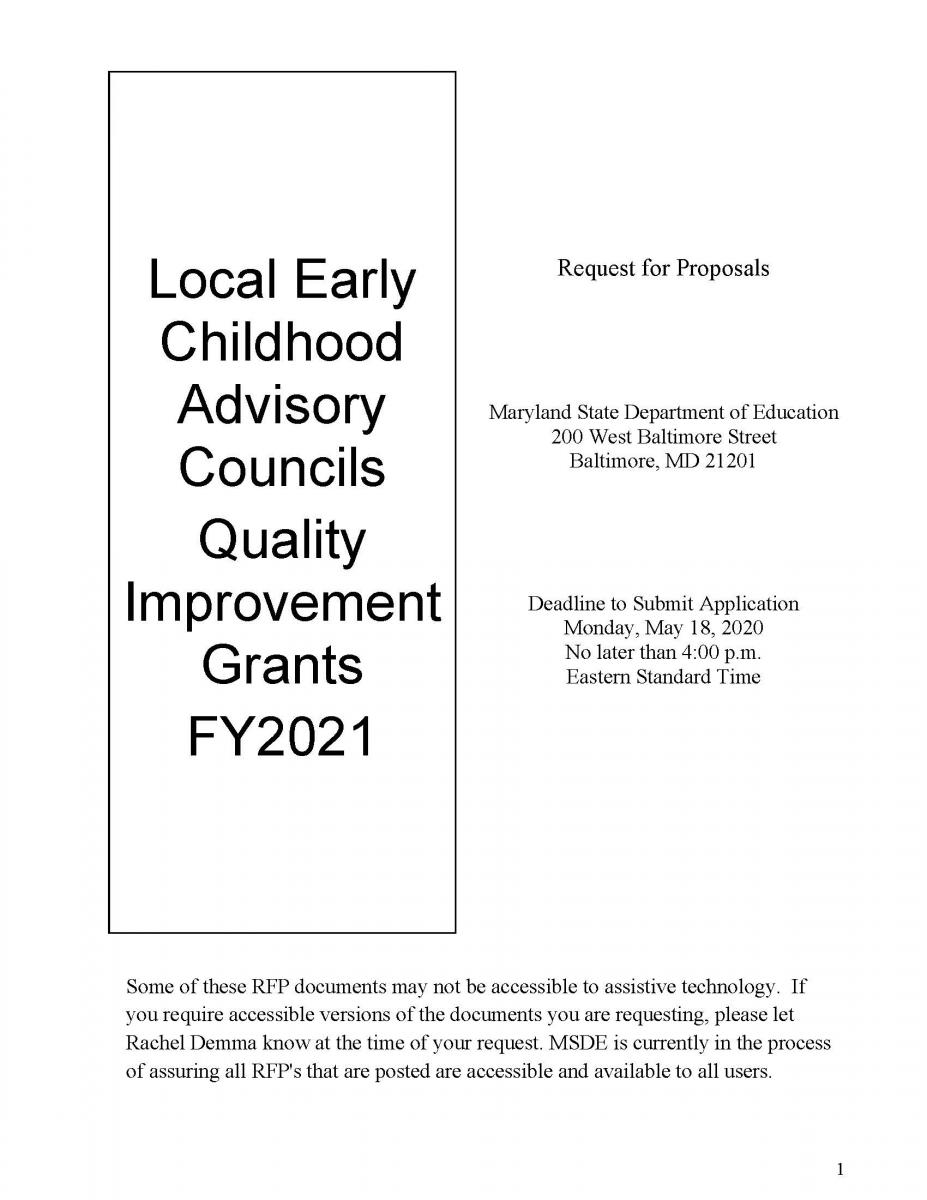 This RFP document may not be accessible to assistive technology.  If you require an accessible version of the document, please let Rachel Demma know. MSDE is currently in the process of assuring all RFP's that are posted are accessible and available to all users. 
---
For more information about the State ECAC, please email: collaboration.programimprovement@maryland.gov
The ECAC Contact List (PDF) provides names and contact information for each member.