Families play the most critical role in preparing children for school as indicated in Head Start Parent and Family Engagement research.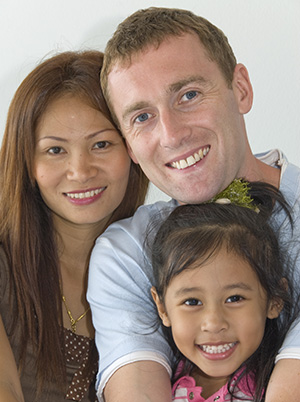 Engaging families paves the way for school readiness and children's later academic success. Research also shows that when families encourage and engage children, children's healthy social, emotional, cognitive and physical development is supported. Family engagement promotes the success of young children regardless of ethnic background or socioeconomic status. As part of a statewide effort, Maryland's early childhood community is strengthening family engagement in both early care and educational settings. This commitment extends into the child's home environment by linking families to services, building peer networks, and increasing understanding of child development and parenting practices. In large part, this process is about the early childhood community engaging with families, so families have the tools to be more fully and productively engaged with their young children.
To help all of Maryland's young children get off to a productive start in their education, Maryland is already promoting family engagement and providing resources to strengthen families. 
Sometime's a child's  behavior can get in the way of building a good relationship with a child care provider, and families need a little help. Maryland's Early Childhood Mental Health Consultation Project offers resources.