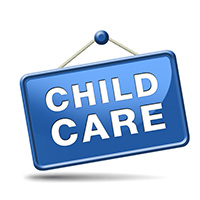 Once you, as a parent, family member or guardian, have identified what you are looking for from a child care provider, it is time to get on the phone or the computer and find providers who can potentially meet your needs. Here are four invaluable resources for finding regulated child care programs in the state of Maryland.
Maryland EXCELS
Maryland EXCELS is the state quality rating and improvement system that rates child care and early education based on nationally recognized quality standards and best practices. Maryland EXCELS provides an online tool to help you find quality Child Care Centers, School-Age Child Care Programs, Family Child Care Homes and Public Prekindergarten.
Find programs by visiting the Maryland EXCELS site. However you access Maryland EXCELS, you are able to find programs by location, quality rating, program type, even by those offering  special services (for example, asthma-friendly).

The Maryland Head Start Association
The Maryland Head Start Association assists Head Start programs by producing staff and parent training opportunities; by advocating on behalf of Head Start children and families across the state of Maryland; and by educating the community at large on issues of low-income families, family development, and school readiness. Head Start and Early Head Start programs support the mental, social and emotional development of children from birth to age five.
You can use the Head Start Locator to find Head Start and Early Head Start programs that would be convenient to you.
Maryland Family Network LOCATE: Child Care Service
The Maryland Family Network helps Maryland's young children and their families by providing Family Support and Child Care Resource Centers and by doing advocacy work in Annapolis and Washington.
The Family Network also offers  LOCATE: Child Care Service, which enables families to find child care either via telephone or online. LOCATE can also be used to find programs specifically geared toward children with special needs and Spanish-speaking families.
If you want to use LOCATE online, you have to register, but it is a quick and easy process. Once you have registered and gotten your user name and password, you are then able to find child care based on location, the age of your child, the kind of care you want and the drop-off and pick-up times.
Finances
Things to know about finances:
Some child care programs have income eligibility requirements, meaning they are only meant for families whose income is below a specified amount
The state of Maryland provides financial assistance for child care to some families through its Child Care Scholarship program. You can learn more here.
Determine whether an early care provider and education program has been licensed or approved by the Division of Early Childhood or accredited by State, regional, or national accreditation organizations here. 
If you believe a particular child care program is in violation of State child care licensing laws or regulations, you may file an official complaint against that program. To file a complaint, contact the appropriate Regional Licensing Office. Complaints may be filed in person, or by telephone, or in writing by e-mail, fax, or letter. Anonymous complaints are accepted, so complainants do not need to identify themselves. Each complaint is investigated by the Regional Licensing Office. Upon completion of the investigation, a report of findings is created. This report is available upon request if the investigation confirms that the violation occurred, or if it cannot be determined whether or not the violation occurred.