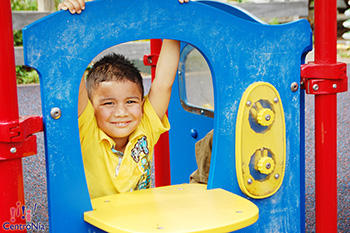 Non-eligible items include, but are not limited to, any item required as part of the licensing process, including any item eligible for funding under the Family Day Care Provider Direct Grant Award program. Some examples are:
Business Expenses
Criminal background checks
Insurance
Advertising, signs, office furniture and supplies
Shipping charges, money order or check fees, postage, etc.
Furniture and Equipment
Air cleaners, filters
Appliances, all kinds
Business cards, folders, stationary
Cameras
Carbon monoxide detectors
Consumer electronics, TVs, printers, scanners, monitors, motion detectors, stereos, karaoke machines, etc.
Desks, file cabinets
Fire extinguishers
Furniture, including cribs and playpens
Lamps, lights, venetian blinds, curtains, draperies, and their fixtures
Linens, sheets, towels, wash clothes, pillows, etc.
Rugs and carpeting
Strollers
Sleeping bags, mats, cots, etc.
Toy weapons
Maintenance
All repairs, renovations of other physical property
Inspections, all kinds
Yard and garden material; mulch, wood chips, landscaping, repairs to the lawn, etc.
Other
Clothing, jewelry
Dinnerware, food items of any kind
Live entertainment, field trips
Supplies
Baby walkers
Cleaning supplies and services
Diapers and baby wipes
First aid supplies
Medical/physicals
Paper towels, toilet paper, soap
Play stations
Shoe stackers
Smoke detectors