News 
Scam Alert - MD Child Care Providers Being Targeted (March 26, 2018)
A phone scam targeting Maryland child care providers aims to gather their personal and credit card information.
The suspicious callers, going by the names of Alex Dawson and Ben, tell recipients that MSDE is running a $100 gift card promo. The reason for the call is to enter providers in the promo and to assist providers with the forms and process that are required to be accredited with MSDE.
Scammers will ask to take the providers' credit card details to activate this promo with $2.95 and also give a verification code. Providers are then placed on hold after this promo process to connect with an officer to complete this process; callers are not connected to an officer. The number given to call regarding the promo is 1-877-605-1539.
Contact your bank immediately if you have given your credit card information to anyone offering a promo from MSDE and/or the Credentialing Branch.
If you have been contacted for this or another scam for the Credentialing program, email credentialocc.msde@maryland.gov. We'd like to hear your story.
Announcements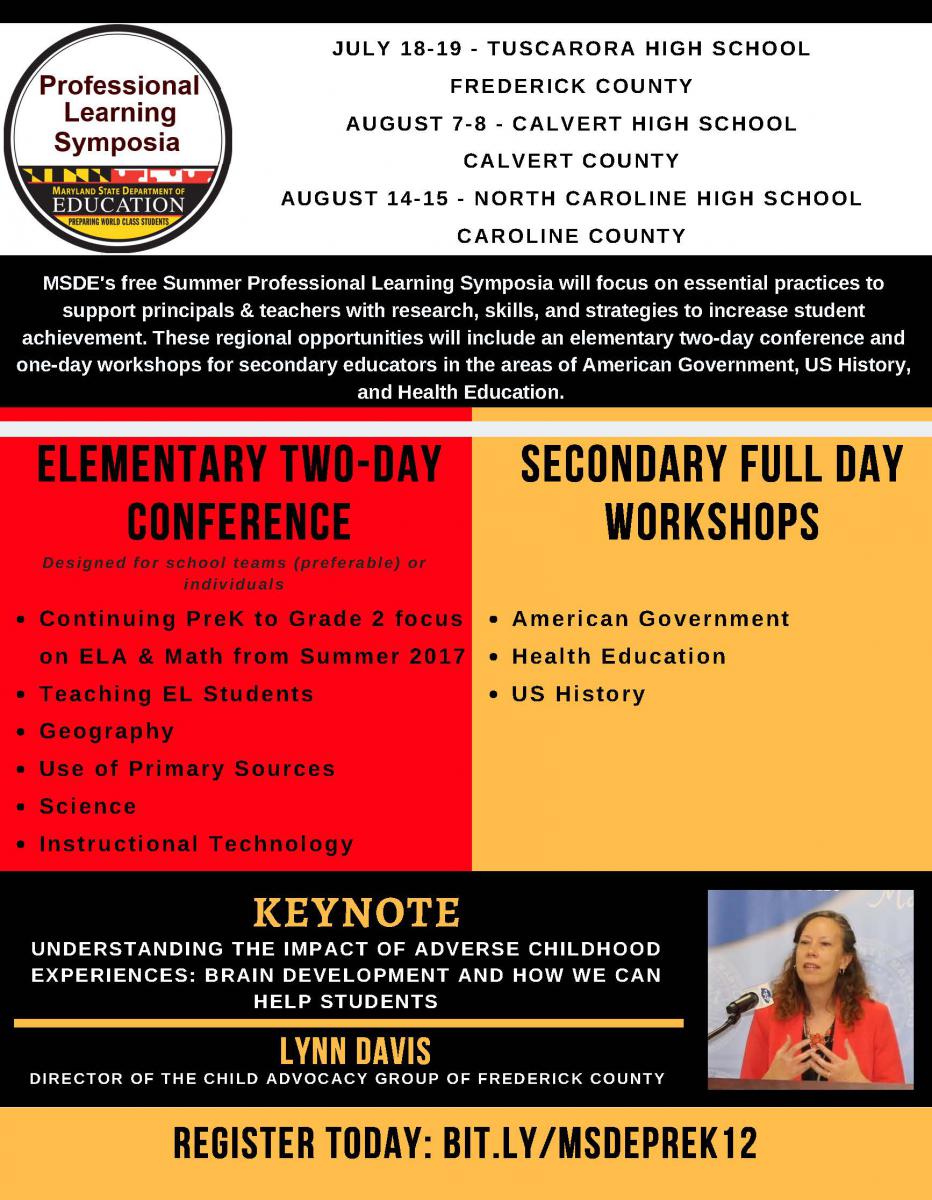 Updated Credentialing Application is Available
Fingerprint system is now live
Early childhood events and trainings around the state.
Funding Opportunities
Child care is a mission.
But it's also a profession and a business.
If you're a provider, you can use this part of the site to learn how MSDE can help you pay for things like accreditation fees, improvements you might make to your program and the adoption of  new curricula. If you're a family member, you can learn about the child care subsidy program that helps eligible families to pay for child care.
All of these programs are essential because they help make quality child care a reality for all of Maryland's children and families.