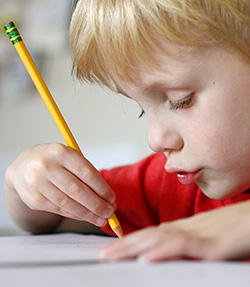 The Office of Child Care's Licensing Branch oversees all child care licensing activities in Maryland, including:
Licensing and re-licensing child care facilities
Monitoring programs to make sure they follow child care regulations
Investigating complaints of any  reported violations of regulations or illegal child care
Taking enforcement action against programs that have serious violations of child care regulations
Helping child care programs meet the standards of all regulations
The Licensing Branch also works with elected officials, other government agencies, the caregiver community, child care advocates, and child care consumers to keep all children in care safe and healthy.
Spotlight
Learn more about health, safety, and legal issues that can impact child care licensing in this slideshow.
There are thirteen Regional Licensing Offices that operate within the Licensing Branch. Contact your Regional Licensing Office to:
Ask questions about child care licensing regulations
Become licensed to operate a child care program (Child Care Center or Family Child Care Home)
File a complaint against a program that you believe is violating a child care licensing law or regulation. Anonymous complaints can be filed and each complaint is investigated by the Regional Licensing Office.
For family members, learn more by reading the Guide to Regulated Child Care (PDF). To find regulated child care -- care that has been licensed or registered by the Maryland Office of Child Care -- visit the Maryland Child Care Resource Network's LOCATE: Child Care service and Maryland EXCELS.
Medication Administration Training (MAT) for Child Care Providers - This is a pre-service training required for individuals seeking to acquire a Child Care Center License or a Family Child Care Registration in Maryland.  MAT is provided by licensed Maryland Registered Nurses (RN) who have completed Medication Administration Trainer training and are approved by the Nurse Counsultant in the Office of Child Care's Licensing Branch.  MAT is a six (6) hour training conducted in a classroom setting with theory and practice.  A certificate is awarded upon completion of the course in addition to passing content and skill tests.  Click here if you need to find an approved Medication Administration RN Trainers in your area.  If you are a Registered Nurse interested in becoming a MAT Trainer?  Click Here.  For additional information contact the Nursing Consultant at (410) 767-1853