Recordings and presentations from Child Care Information Sessions are located
below
.
The Office of Child Care (OCC) works to support and guide early education and child care so that every young child in Maryland has a strong foundation and will be ready for kindergarten.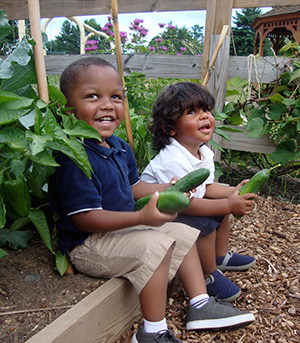 The Office of Child Care's Licensing Branch inspects and licenses all child care centers and family child care providers in the state. The OCC maintains Regional Licensing Offices around Maryland, which are responsible for all child care licensing activities in their geographical areas. The Office also oversees Maryland's Child Care Scholarship Program, the state's Child Care Credentialing System, and Maryland EXCELS – the state's quality rating and improvement system.
As someone who works with children, you know that the stakes are high when it comes to child care. Young children must be kept healthy and safe, but also have experiences that promote their learning and development. A child's early years, after all, are the basis for the rest of their lives -- cognitively, socially, emotionally, and physically. This period of time is an amazing window of opportunity for children to grow and explore.
OCC works with child care providers and centers to makes sure that providers receive the tools they need to guide Maryland children. Depending on your interest, you can learn more here:
According to the Census Bureau, there are over 15 million children in the U.S. who are under age six and regularly require child care. More than 300,000 of those children live in Maryland.
Child Care - Informal and Formal
Informal child care is when a friend, relative, or nanny cares for a child in the family home or in his or her own home, receives no compensation of any kind for providing care, or provides care for less than 20 hours per month.
Formal child care includes child care centers and family child care homes. OCC has standards for these facilities to be licensed or registered. Providers who are not licensed or registered are offering illegal and potentially dangerous child care.
To provide child care providers with information and to answer child care questions, join the informational sessions occurring the last Thursday of every month at 6:00 pm.  
Each month a child care branch/program will share news and updates. Submit any questions or comments you have during the registration process. Answers will be provided during the Information Session or emailed to you directly.
All sessions are 6:00-7:00PM
2022-2023 Dates