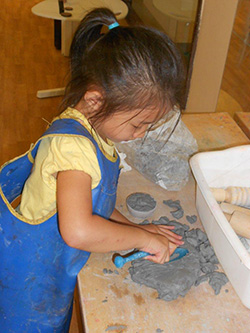 Grant funds may be spent only for the purchase of approved supplies, materials and equipment to improve the quality of care provided to children. Emphasis will be placed on educational curricula and activities in the areas of literacy, math, science, social studies, and physical development. MSDE will give preference to grant awards that focus on the following areas:
Literacy
Gain meaning by listening
Demonstrate beginning phonemic awareness
Show some understanding of concepts about print
Comprehend and respond to fiction and non-fiction text
Speak clearly and convey ideas effectively
Use letter-like shapes, symbols, letters, and words to convey meaning
Mathematics
Begin to use and explain strategies to solve mathematical problems
Show understanding of number and quantity
Recognize duplicates and extend patterns
Recognize and describe some attributes of shapes
Science
Seek information through observation, exploration, and descriptive investigations
Identify, describe, and compare properties of objects
Use simple tools and equipment to extend the senses and gather data
Begin to be aware of technology and how it affects life
Social Studies
Identify similarities/ differences in people's characteristics, habits, and living patterns
Describe some people's jobs and what is required to perform them
Demonstrate awareness of the reasons for rules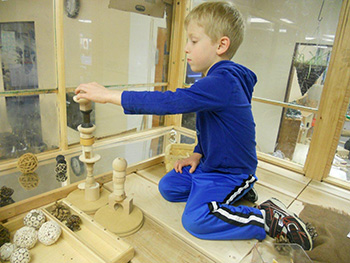 Eligible expenses are limited to those supplies, materials and equipment that enhance the quality of child care by improving children's developmental skills. All materials must be age appropriate for children aged zero through sixteen. Some examples of eligible expenses are described below; other age appropriate material may be considered.
Active Play
Balls, various sizes
Jump ropes
Kites
Outdoor playground equipment
Parachutes
Playhouse
Riding toys but not bicycles
Ring toss and bean bag games
Safety helmets
Tunnels
Wagons
Arts and Crafts
Art stamps and ink pads
Child scissors
Collage materials
Crayons, markers and glue
Model kits
Paint sets and accessories
Paper (various)
Sculpting materials and accessories
Smocks
Dramatic Play/Social Studies
Bead and jewelry kits
Child's workbench and tool sets
Community role clothes and props
Dollhouse, figures and furniture sets
Dolls and doll clothes
Easels/drying rack, bulletin boards
Household items: telephones, cash register, shopping care, washer, dryer, vacuum cleaner, lawnmower, etc.
Medical kits
Puppets and puppet theatres
Play kitchen, foods, utensils, pots/pans
Literacy
Flannel, chalk and erase boards
Flash cards
Musical instrument sets
Story books; includes titles, authors and publishers
Tactile letters, shapes and patterns
Manipulatives
Block sets: wood, stacking LEGOs, gears, bristle bricks, snap together cubes, Tinker Toys, etc.
Farm, space and jungle sets
Lacing spools, buttons and beads
People/animals
Play mats
Play vehicles (cars, trucks, construction equipment etc.)
Puzzles and games (varying difficulty)
Train sets
Tunnel/bridge sets
Math
Counting Objects
Math games
Sorting kit, pattern cards
Number pegboards
Measurement tools
Balancing scales
Calculators
Program Planning and Resource Materials
MSDE-approved curriculum guides only; include title, autor and publisher
Computers (must be for child care)
Educational and resouce books; include title, author and publsher
Educational media (tapes, DVD and CDs); include title, manufacturer
Science and Nature
Animan sets: zoo, farm, wildlife, aquatic, etc.
Animals, plants, fish, invertabrates etc, but not dogs and cats
Aquariums and terrariums
Bird feeders and baths
Chemistry sets
Collections: rocks, shells, leaves, insects, etc.
Compass, maps, globes
Nature books; include title, author and publisher
Science and nature games
Seeds and garden tools
Water/sand tables and accessories
Special Needs Equipment (0-16 years)
Adult changing tables
Fire alarm with flashing lights
Protective gear
Wheelchairs