IMPACT: Collectively Building Maryland's Future
IMPACT debuted in Fall 2018 and replaced PARTNERS. 
(Submission deadlines and release dates are listed below.)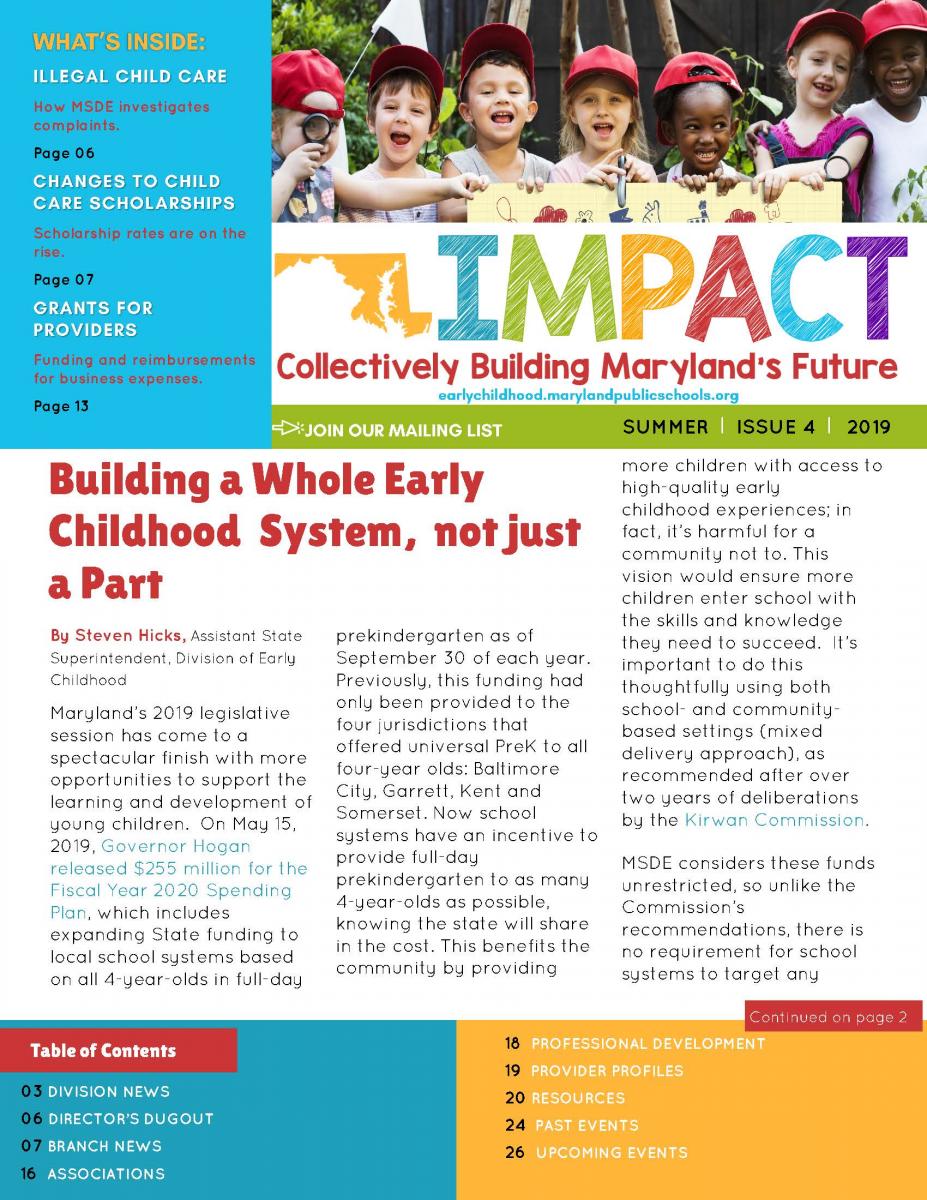 Summer 2019 (PDF)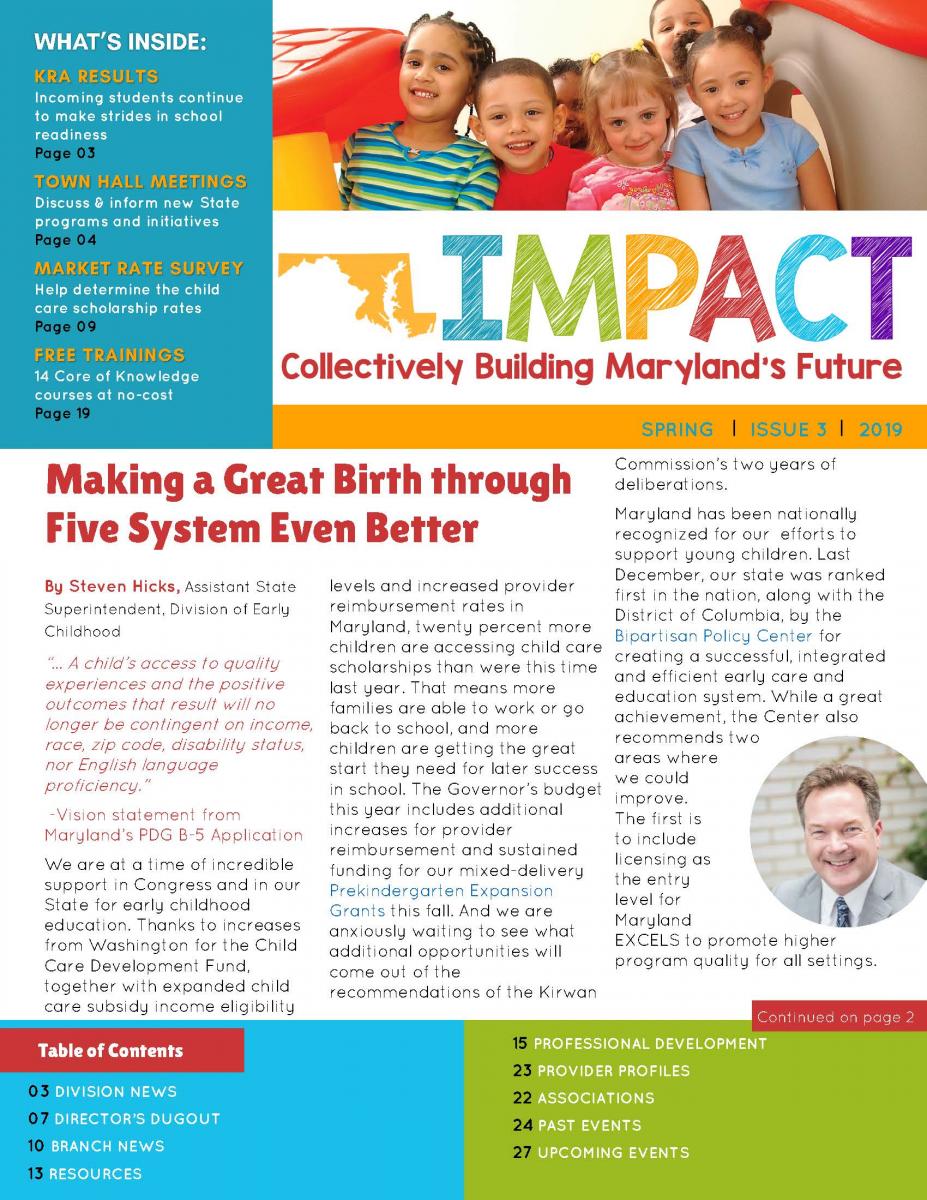 Spring 2019 (PDF)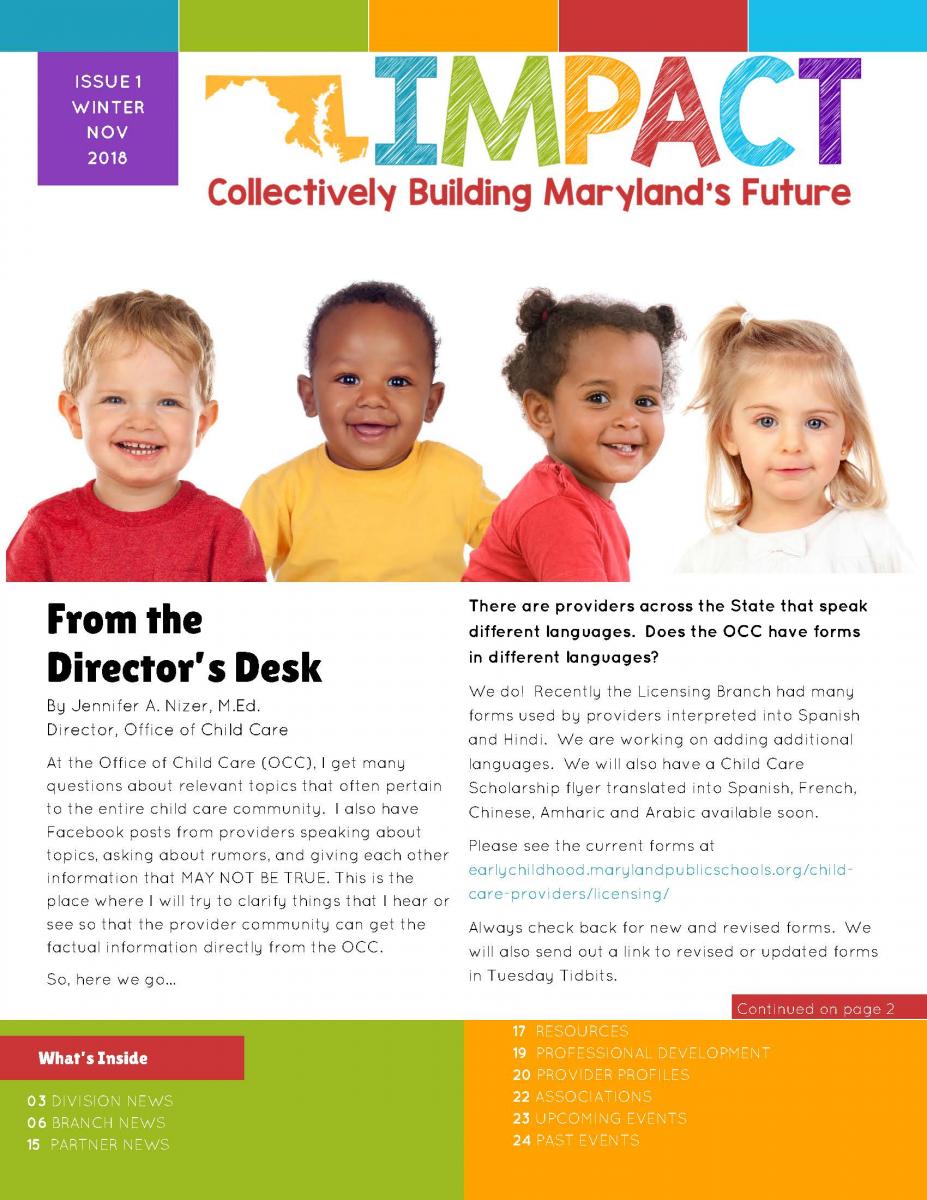 Winter 2019 (PDF)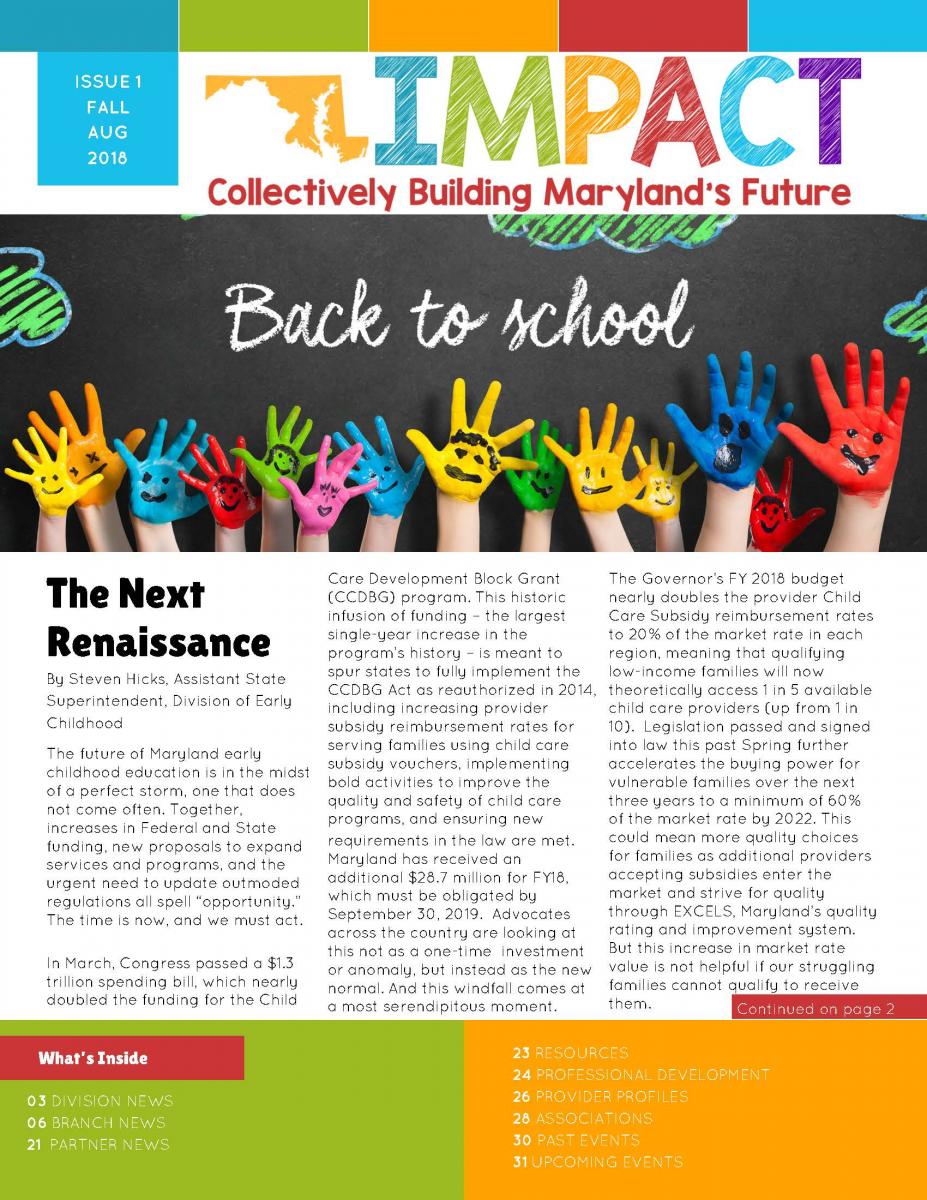 Fall 2018 (PDF)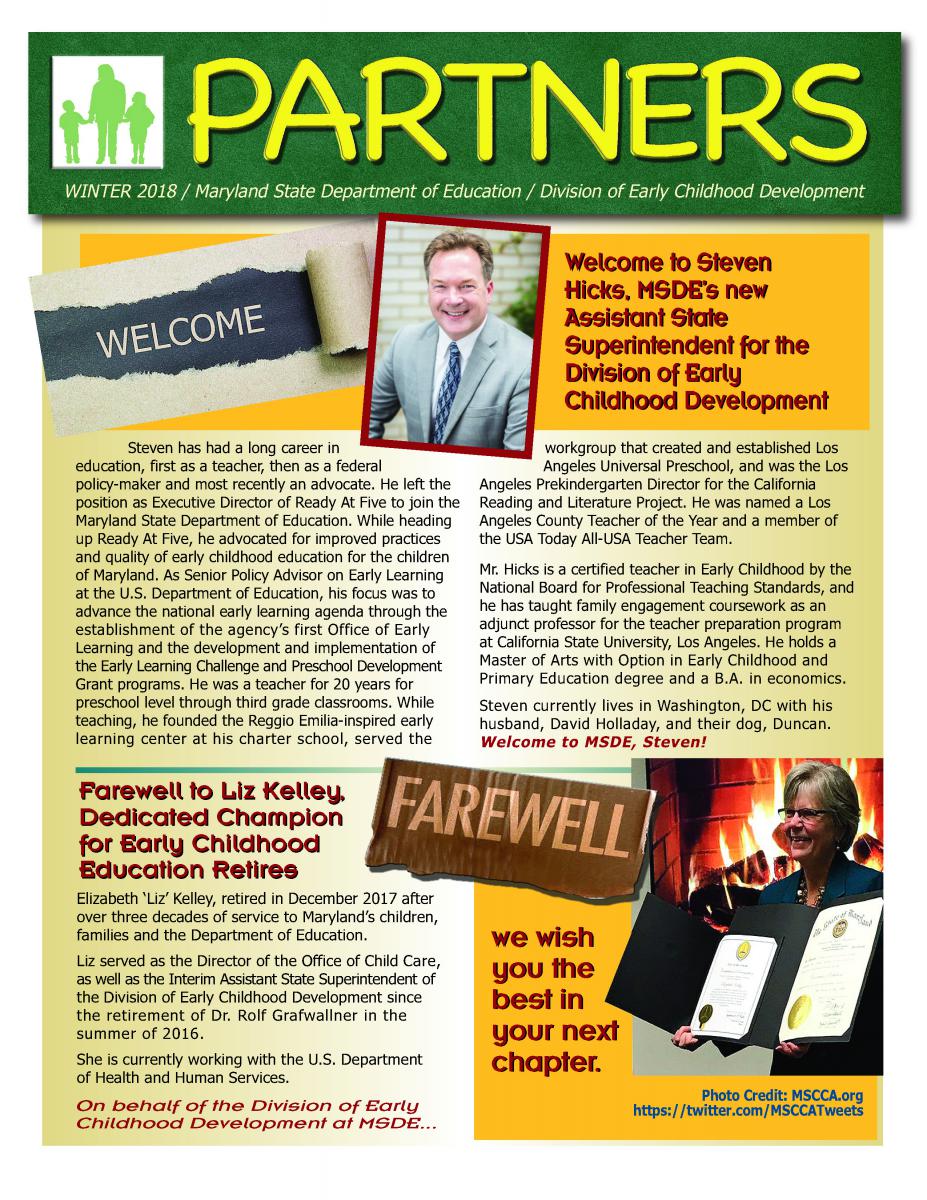 Winter 2018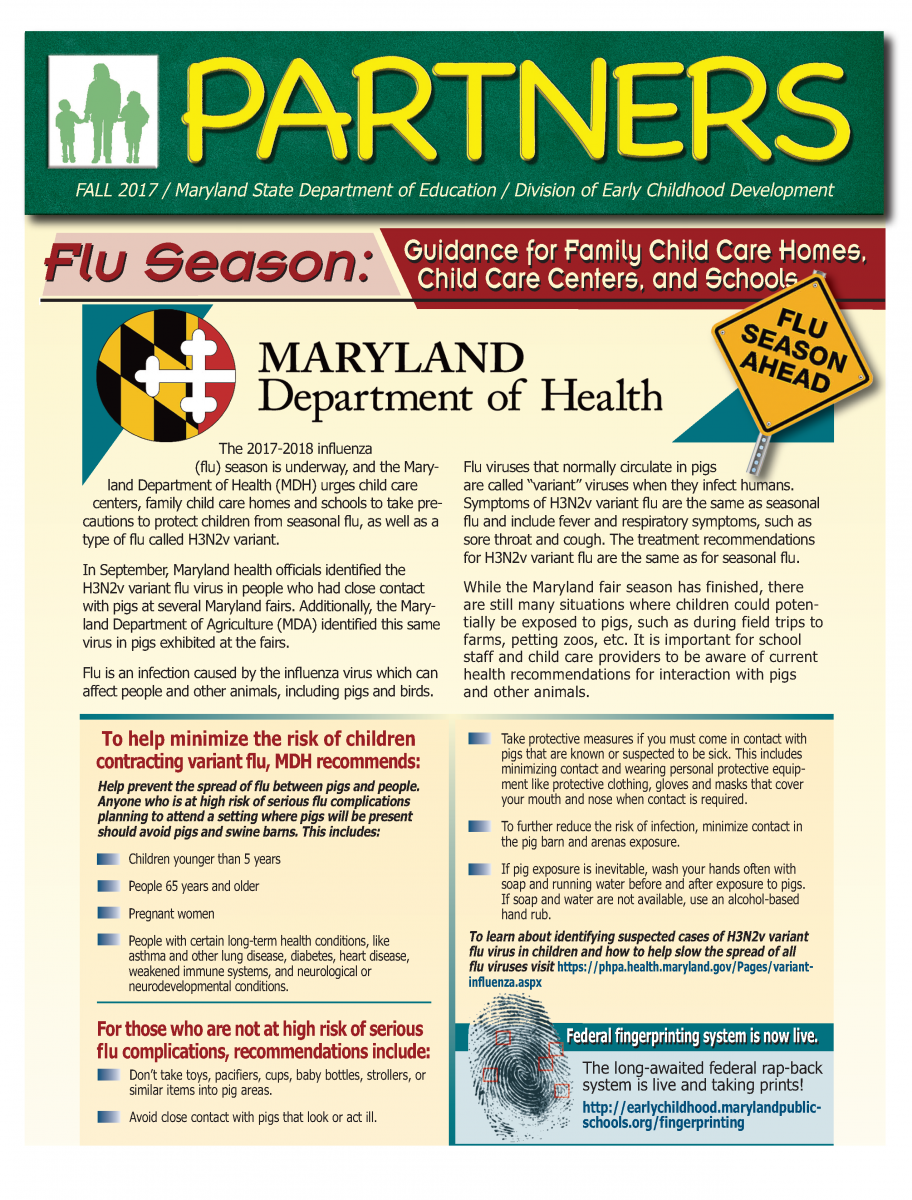 Fall 2017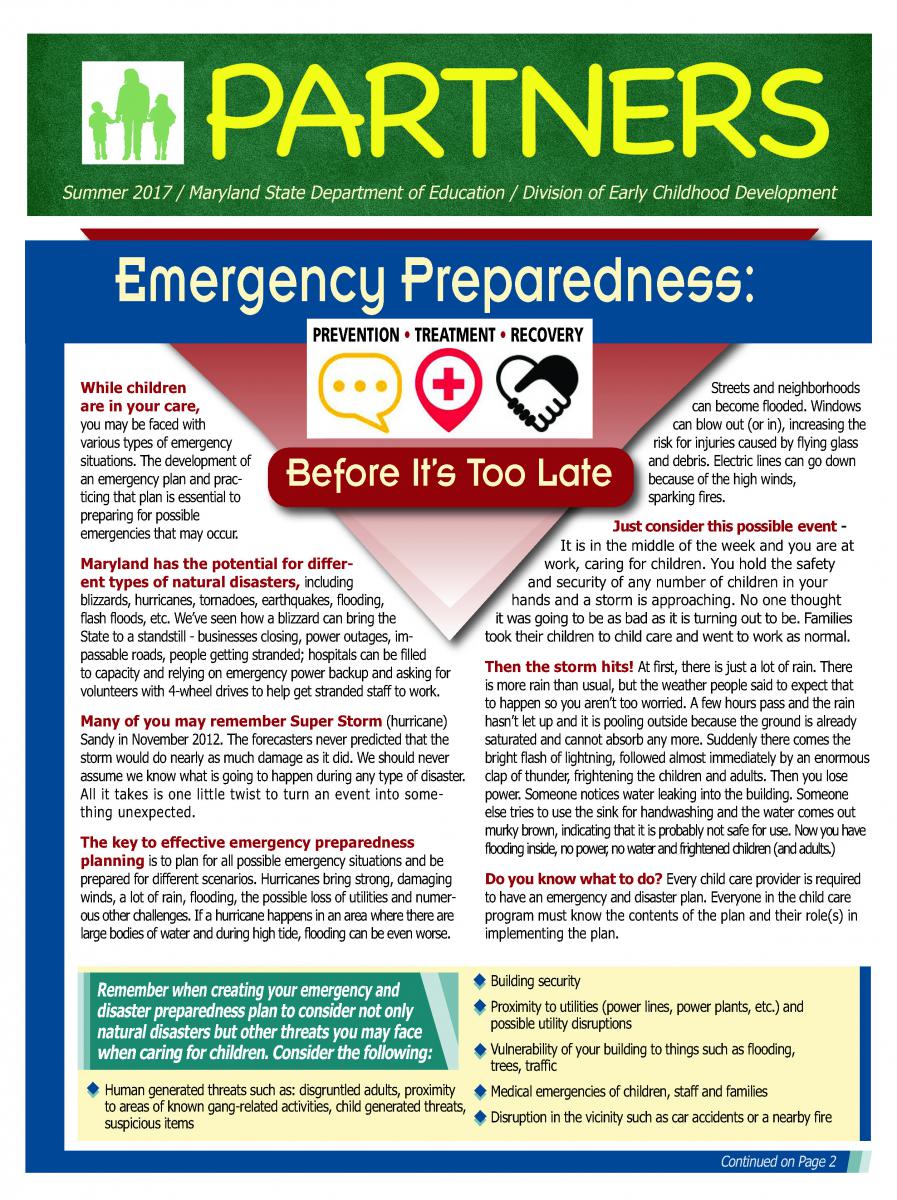 Summer 2017
If your organization is interested in sharing news and developments with Maryland's child care community through the PARTNERS Newsletter, please send proposed entries to alexis.washington@maryland.gov.
IMPACT Release Dates
Winter - November 9, 2018
Spring - March 8, 2019
Summer - May 17, 2019
Fall - August 9, 2019
IMPACT Submission Deadlines
Winter 2018 - Submission September 21 for November 9 Release
Spring 2019 - Submission December 21 for March 8 Release
Summer 2019 - Submission April 3 for May 17 Release
Fall 2019 - Submission June 21 for August 9 Release
Sign me up to continue getting a paper copy. Subscribe here