Watch this interactive orientation to learn how to apply for a family child care registration in Maryland. This does not replace the face-to-face orientation session you are required to attend at your regional Office of Child Care.
The orientation has videos, interactive activities and audio narration. You should expect to spend approximately one hour going through the orientation. You can pause the orientation and return at a later time. Please note, we recommend that anyone using assistive technology read the Family Child Care Orientation PDF version. (To successfully complete this PDF version of the orientation, you must review all pages and click the Confirm Orientation Complete button at the bottom of the PDF.)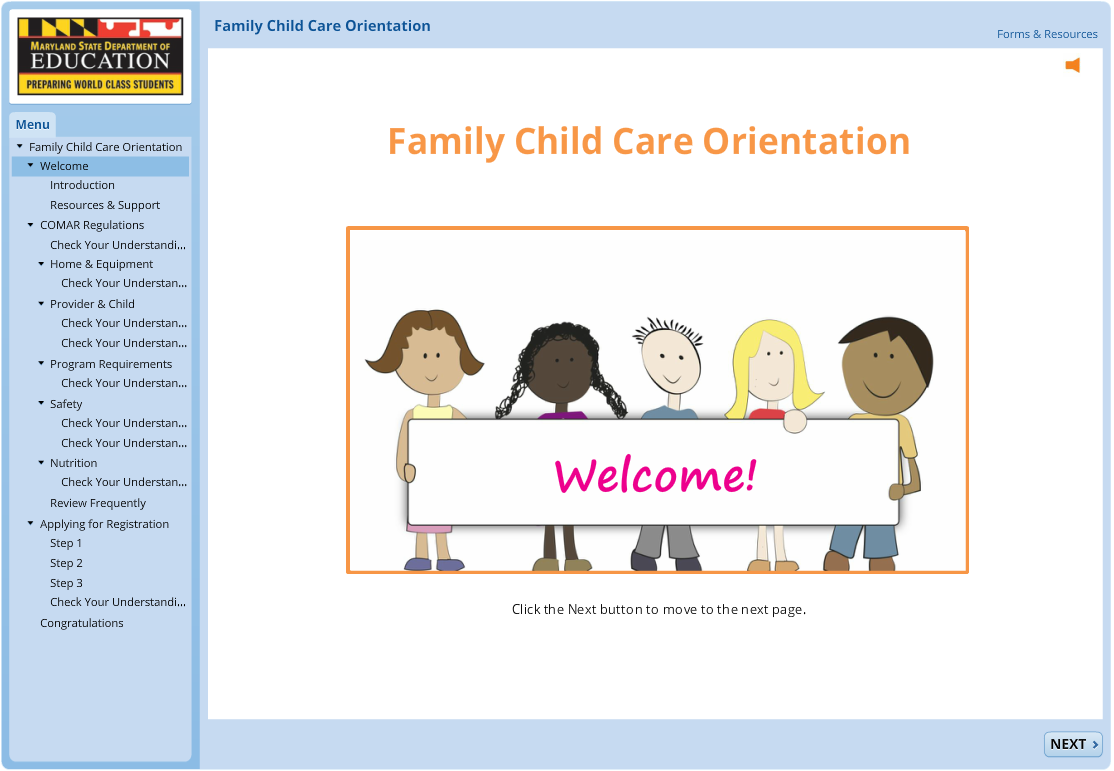 Begin the Family Child Care Orientation
Whether you work with pre-schoolers or high-schoolers, gaining an understanding of what those children will be expected to know and do can help you prepare them for their future. Learn more about Maryland's College and Career-Ready Standards.