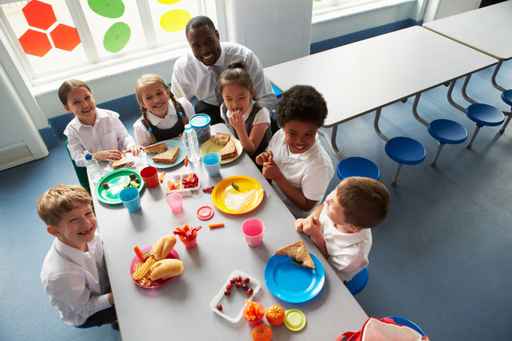 Prekindergarten is a program for 3- and 4-year-old children that helps children develop and maintain the basic skills necessary to be successful in school.
Local school systems are required to develop their own policies and procedures for implementing prekindergarten programs in accordance with state regulations.
Contact your neighborhood school to ask questions or enroll your child.
If eligible, your local Department of Social Services will issue you a scholarship for additional child care choices.
View the full list of public Prekindergarten programs in Maryland sorted by
county
Early Childhood Program County Offices
Allegany County Public Schools
Early Childhood 
108 Washington Street 
P.O. Box 1724
Cumberland, MD 21502
Phone: 301-759-2012
acpsmd.org  
Anne Arundel County Public Schools
Early Childhood
2644 Riva Road
Annapolis, MD 21401
Phone: 410-222-5441
aacps.org 
Baltimore City Public Schools 
200 E. North Avenue, #308
Baltimore MD  21201
Phone: 443-642-3990 x4106
bcps.k12.md.us 
 
Baltimore County Public Schools
Early Childhood 
Jefferson Building
105 W. Chesapeake Ave. #417
Towson, MD 21204
Phone: 443-809-4313
bcps.org  
Calvert County Public Schools
1305 Dares Beach Road
Prince Frederick, MD 20678
Phone: 410-535-7203
Fax: 410-535-7262
calvertnet.k12.md.us
Caroline County Public Schools
204 Franklin Avenue
Denton, MD 21629
Phone: 410-479-2896 x137
cl.k12.md.us 
Carroll County Public Schools
125 North Court Street
Westminster, MD 21157
Phone: 410-751-3069
carrollk12.org 
Cecil County Public Schools
Early Childhood Education
201 Booth Street
Elkton, MD 21921
Phone: 410-996-5424
ccps.org 
Charles County Public Schools
Early Childhood 
5980 Radio Station Road
P.O. Box 2770
LaPlata, MD 20646
Phone: 301-934-7360
ccboe.com          
Dorchester County Public Schools
Early Childhood
700 Glasgow Street
Cambridge, MD 21613
Phone: 410-221-1111 x1035
dcpsmd.org 
Frederick County Public Schools
Early Childhood Ed 
191 S. East Street
Frederick, MD 21701
Phone: 240-236-5ECE(323)
https://www.fcps.org/ece 
Garrett County Public Schools
40 South Second Street
Oakland, MD 21550
Phone: 301-334-7645
garrettcountyschools.org
Harford County Public Schools
Early Childhood Programs
AA Roberty Building
102 S. Hickory Avenue 
Bel Air, MD 21014
Phone: 410-588-5252
hcps.org 
Howard County Public Schools
Early Childhood Programs
10910 Clarksville Pike
Ellicott City, MD 21042
Phone: 410-313-5659
hcpss.org 
Kent County Public Schools
Early Childhood
5608 Boundary Avenue
Rock Hall, MD  21661
Phone: 410-778-2355
kent.k12.md.us
Montgomery County Public Schools
850 Hungerford Drive, Room 247
Rockville, MD 20852
Phone: 240-453-2570
Prince George's Co. Public Schools
Early Learning Programs
Owens Road Administrative Building
1616 Owens Road
Oxon Hill, MD  20745
240-724-1924
pgcps.org
Queen Anne's County Public Schools
Early Childhood
202 Chesterfield Avenue
Centerville, MD 21617
Phone: 410-758-2403 x172
 
St. Mary's County Public Schools
Early Childhood Programs
23160 Moakley Street, Suite 101
Leonardtown, MD 20650
Phone: 301-475-5511 x 32218
Somerset County Public Schools
Early Childhood
7982-A Tawes Campus Drive
Westover, MD  21871
Phone: 410-651-1616 x 10255
somerset.k12.md.us
Talbot County Public Schools
Early Childhood
12 Magnolia Street
Easton, MD 21601
Phone: 410-822-0330
tcps.k12.md.us 
Washington County Public Schools
Early Learning
10435 Downsville Pike
Hagerstown, MD  21740
Phone: 301-766-8722
wcps.k12.md.us  
Wicomico County Public Schools
Early Learning
P.O. Box 1538 
101 Long Avenue, 21801     
Salisbury, MD 21802-1538
Phone: 410-677-4523
wcboe.org 
Worcester County Public Schools
6270 Worcester Highway
Newark, MD 21841
Phone: 410-632-5042
worcester.k12.md.us