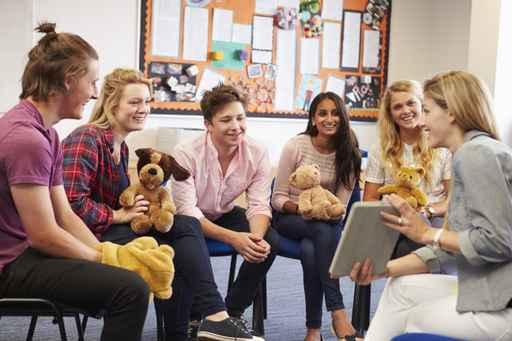 Approved training for the purpose of meeting licensing requirements and training and education for the Maryland Credentialing Program can be obtained from a variety of sources:
Accredited Community Colleges and Universities
MSDE approved trainers and training organizations 
The Statewide Training Clearinghouse Calendar is a resource available to the child care community to locate training advertised by approved trainers and training organizations in a variety of subjects.
http://apps.marylandfamilynetwork.org/mdcfc/for_providers/trsearchstart....
Learn more about Careers in Early Childhood Education.
COVID-19-Update-
MSDE has provided guidance to all approved trainers to only conduct training and professional development on virtual platforms through June 30, 2020 in response to Governor Hogan's mandate to restrict group gatherings.
Maryland Family Network, in collaboration with MSDE, has set up a temporary website for the child care provider community to access a listing of all approved and scheduled virtual learning opportunities. http://www.marylandfamilynetwork.org/statewidetrainingcalendar 
If you have any questions, please contact Lacey Egerton at legerton@marylandfamilynetwork.org