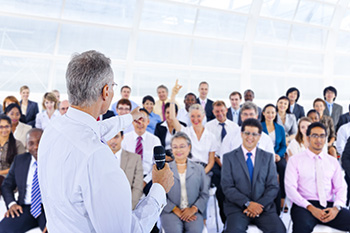 The Maryland Early Childhood Advisory Council (ECAC) is comprised of early childhood educators, policy makers, and community advocates from across the state.  The purpose of the ECAC is to coordinate efforts among early care and education programs, conduct needs assessments concerning early childhood education and development programs, and develop a statewide strategic report regarding early childhood education and care.
The 2019 ECAC Meeting Schedule:
Wednesday, November 13, 2019
10:00 AM - 3:00 PM
Location:  Montgomery College, 51 Mannakee Street, Rockville, MD 20850
Building:  TA Building (https://www.montgomerycollege.edu/about-mc/campuses-and-locations/rockvi...)    
Lunch: On your own
Parking: Free on-site parking at Rockville Campus North Parking Garage (Valid in Student Parking only, level 3 and above) Not valid in fire lanes or reserved spots. 
Entry to Building: If needed for security purpose please have your ID available.
(All meeting dates fall on the second Wednesday of the month from 10:00 am until 3:00 pm.)
Wednesday, February 5, 2020 - Location TBD
Wednesday, May 6, 2020 - Location TBD
Wednesday, August 5, 2020 - Location TBD
Wednesday, November 4, 2020 - Location TBD
---
2019 Meeting Minutes and Supporting Documents:
Wednesday, August 14, 2019 (COMPLETED)
10:00 am – 3:00 pm
Montgomery College
Download Meeting Documents here:
Spotlight
The ECAC Statute (DOC) and the Approved Bylaws of the ECAC (PDF) provide an overview of the members of the council, appointments and terms, and the duties and procedures for conducting business. 
For more information about the State ECAC, please email: collaboration.programimprovement@maryland.gov
The ECAC Contact List (PDF) provides names and contact information for each member.