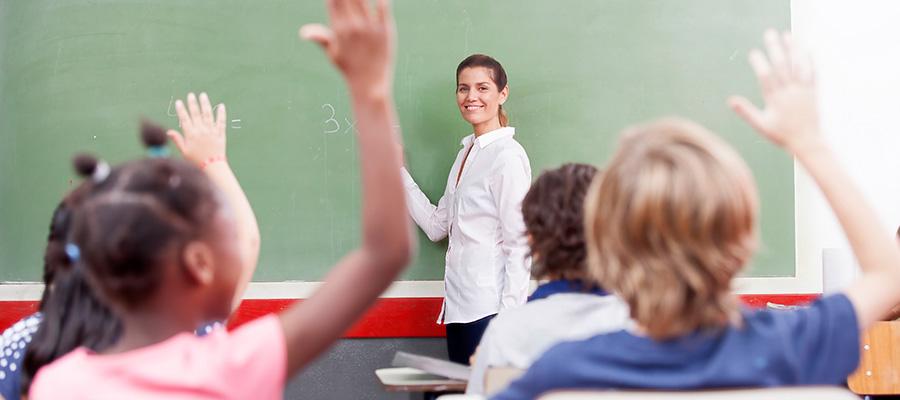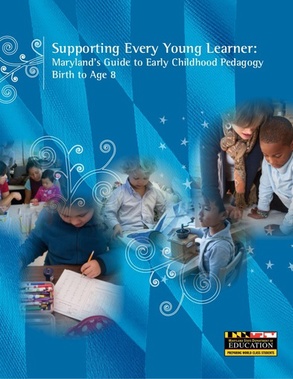 Supporting Every Young Learner: Maryland's Guide to Early Childhood Pedagogy, Birth to Age 8 (PDF) presents best practices and ideas to help you create rich and meaningful early learning experiences for every child.
Informed by research and crafted by educators across Maryland, it is intended to be a "go-to" resource for early childhood educators in all settings. It links the important work that early care providers, Head Start programs, child care centers and schools do to help our young learners.
The early years are pivotal for setting children on a positive learning trajectory. Both research and experience have shown that when children have strong, dependable relationships with caring adults and quality early learning experiences, they are more likely to be ready for success in school.
The guide gives you the critical information you need to know to be able to support young children's development. It emphasizes the importance of building the foundations in the early years that will promote learning. The value of families, schools, and communities working together is reinforced in the examples that are shared. It honors the diversity of children and presents strategies to make sure that every child has appropriate experiences to develop and grow in every imaginable way. 
The guide offers practical information to will help you:
Become familiar with the components and content of quality early childhood education environments
Understand how to create learning experiences that support all types of learners and children from all backgrounds
Know how to create the physical and emotional environment that helps children reach their fullest potential
Know how to assess children and how to use your findings to shape learning opportunities
Recognize ways to build relationships with families to create strong home-school partnerships
Know where to turn for additional resources and support
Ultimately, the guide is intended to help you provide developmentally appropriate learning experiences -- exactly what every child needs to reach his or her fullest potential.
In addition, the complete set of Maryland's Early Learning Standards can be found in the appendix.
Check out our supporting videos.