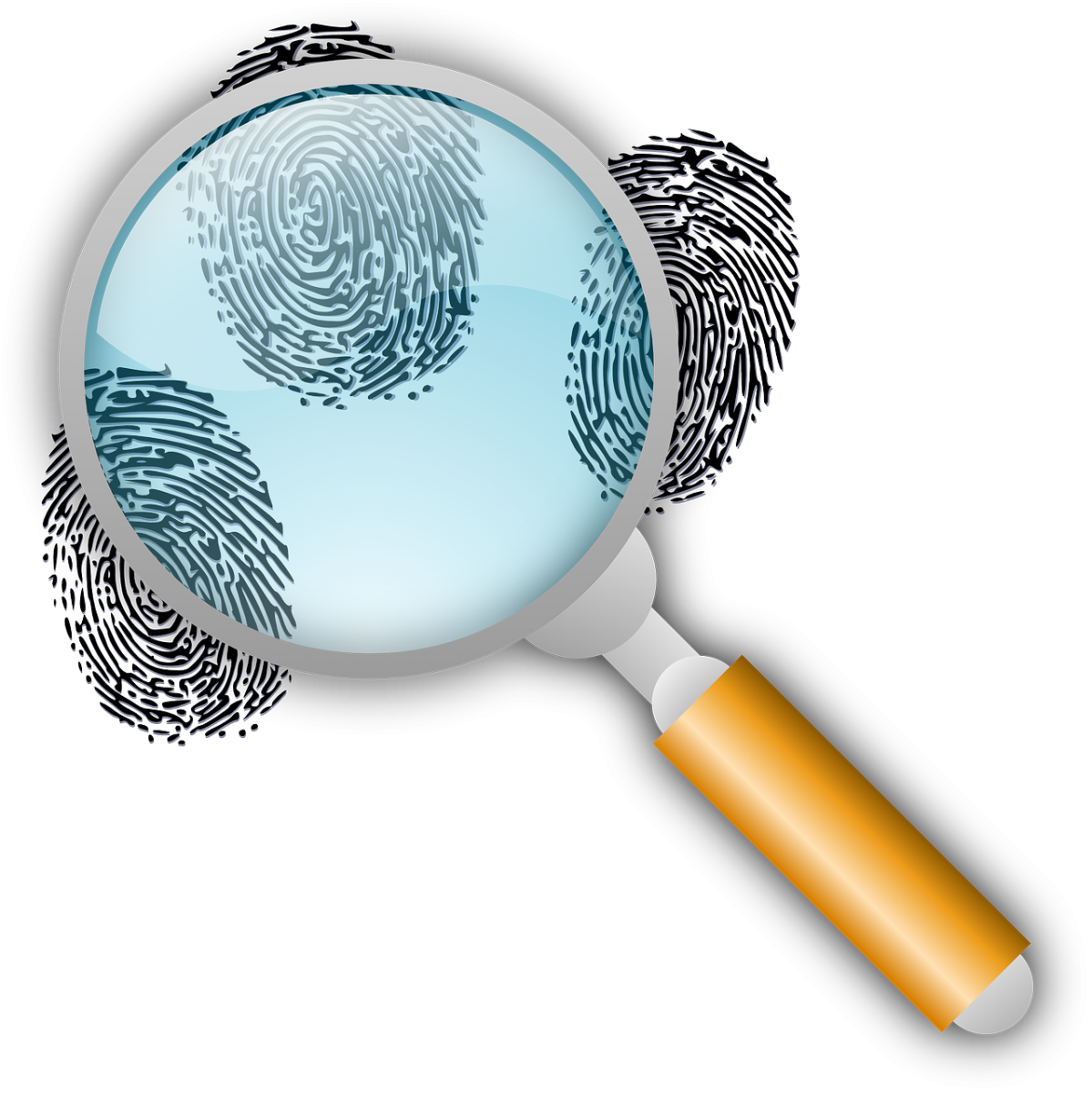 We have a backlog of approximately three months of reimbursement requests we have not had the opportunity to review yet.  We are working as quickly as possible to process all requests in a timely manner.  Please be aware we are processing them in the order in which they were received to ensure fairness to everyone.  
Because of the volume of applications received, as well as the number of applications that must be returned due to errors, we are experiencing delays in processing. Please expect from 6-10 months to receive your reimbursements. Thank you for your patience and we apologize for the inconvenience or hardship this may cause. 
You may track the status of your submission by using the links to the Fingerprint Submission Logs located on the right side of this page. 
What You Need to Know About Getting a Reimbursement
You must submit the following documentation through regular mail, within the timeframe listed below, to receive your reimbursement.
Page 1 of the W-9 form.  (https://www.irs.gov/pub/irs-pdf/fw9.pdf) Review the correct way to complete the W-9 form here.
Invoice from our website.  Substitutions are not acceptable.  You must provide information in all fields on the invoice.
One on the following three items:

Receipt that has the person's name and Tracking Number
Livescan Fingerprinting Certification with person's name and CJIS Reference Number
Personalized receipt with Tracking Number
If any of the above items do not show how much you paid, you must also submit a copy of the receipt that has that information.
Anyone fingerprinted on or after Sept. 21, 2017 does not need to submit new prints.  Your prints are already on file and ready to submit when the new system is in place.   
Providers should adhere to the following schedule:
Facility Name/Family Provider Last Name                    Prints Taken By:                     Invoice Due:
         A-D                                                                               12/1/17                       2/1/18
         E-J                                                                                2/1/18                         4/1/18
         K-Q                                                                               4/1/18                         6/1/18
         R-U                                                                               6/1/18                         8/1/18
         V-Z                                                                                8/1/18                        10/1/18
Be aware of the following:
The names and Federal ID/Social Security number on the invoice and the W-9 must match.  Use the same information you use when you file your business taxes.   
Do not enter a social security number and a Federal Tax ID on the W-9 form.  You must provide one OR the other.
Sign and date the W-9 and the invoice
It takes a minimum of 45-90 days for us to process a reimbursement request after we receive it and for payment to get issued by the Comptroller's Office.  For those packages we must return, the 45-90 day period starts over.
If you owe the State of Maryland money, the Comptroller's Office will intercept your reimbursement and put those funds toward the debt.
Center staff get printed by CENTER name
All submissions are final.  Do not ask us to add or remove someone from your submission. 
You may not submit more than one request for reimbursement
Submit one W-9 and one invoice (the invoice can have multiple pages)
Please do NOT submit any of the following:
Livescan Application form
Criminal History Record Information
The Notice of Privacy Rights form.  (These go to your licensing specialist.)
Multiple invoices
Multiple W-9's
Why are we Doing This?
On November 19, 2014, President Barack Obama signed the Child Care and Development Block Grant (CCDBG) Act of 2014 (Pub. L. 113-186) into law following its passage in the 113th Congress. The CCDBG Act, as amended (42 U.S.C. 9858 et seq., and hereinafter referred to as the "Act"), along with Section 418 of the Social Security Act (42 U.S.C. 618) authorizes the Child Care and Development Fund (CCDF), which is the primary Federal funding source devoted to providing low-income families who are working or participating in education or training activities with help paying for child care and improving the quality of child care for all children.
By September 30, 2018, states and territories must have requirements, policies and procedures for the following specific background check components, and must be conducting those checks for all child care staff, in accordance with 45 CFR 98.43 and 98.16(o). 
The specific 8 components of the criminal background check are listed below:
Criminal registry or repository using fingerprints in the current state of residency (in‐state);
Sex offender registry or repository check in the current state of residency (in‐state);
Child abuse and neglect registry and database check in the current state of residency (in‐state);
FBI fingerprint check (national);
National Crime Information Center (NCIC) National Sex Offender Registry (NSOR) (national)
Criminal registry or repository in any other state where the individual has resided in the past 5 years, with the use of fingerprints being optional (inter‐state)
Sex offender registry or repository in any other state where the individual has resided in the past 5 years (inter‐state)
Child abuse and neglect registry and database in any other state where the individual has resided in the past 5 years (inter‐state)
The federal law requires that providers complete all eight checks every five years.  In some instances, Maryland regulation requires a shorter period, such as a child protective services clearance every two years.  You must comply with the Maryland regulations in those instances.
When we became aware of the new background check requirements, we contacted CJIS (Maryland's Criminal Justice Information System) to determine next steps.  We learned CJIS was working with the FBI to implement a federal rap-back program in Maryland.  By enrolling providers in the rap-back, Maryland will meet, and partially exceed, some requirements of the Reauthorization. 
How?
Maryland has had its own rap-back program in place for several years.  When a triggering event, such as an arrest, occurs, we receive electronic notification from CJIS.  We will get those notifications until the individual is removed from the authorization list. 
The federal rap-back will work in the same way.  If a triggering event occurs, the Office of Child Care will receive an electronic notification. 
Most providers who live and work in Maryland will not need to get re-printed every five years.  However, the other checks must be done following our regulations (if our requirements are more strict) or the federal requirement of every five years.   
Here is a partial list of why some providers may need to get re-printed every five years: 
Provider, or center, does not certify they are entitled to receive criminal history information (You will receive more information from CJIS regarding this in the future).
You leave one job and start another. 
Prints were rejected by CJIS, and/or the FBI


For rejected prints – you can choose to go through the process every five years, or you can ask a physician to certify that you are unable to comply with the fingerprinting requirement.  That note must be updated every five years.  You must still meet the other parts of the background check.
Out-of-state residents must complete all checks every five years.
Why?
Out-of-state residents will not be enrolled in the rap-back program because each State has different policies and procedures in place and their systems do not "talk" to each other.  The only way to meet the requirements of the reauthorization is for those providers to follow the procedure every five years.
Next Steps:
Providers who fail to meet the new background check requirements will not be allowed to be left with children unsupervised.
To minimize the financial burden, the Office of Child Care is picking up the cost of the background checks through the reimbursement procedure detailed above.
In cooperation with CJIS, OCC came up with the printing schedule detailed above.  By following the posted dates, you are helping Maryland comply with the new requirements.  There will be no more opportunities for reimbursements once the October 1, 2018 deadline passes.
The FBI rap-back is not officially "live" yet.  CJIS has put procedures in place to allow us to start putting providers through the system in an effort to help us meet our deadline. 
We will return packages that do not contain all of the required documentation for corrections.  
You must sign and date the invoice and the W-9.
Why did you return my reimbursement request?
NONCRIMINAL JUSTICE APPLICANT'S PRIVACY RIGHTS
INVOICE FOR FINGERPRINTING REIMBURSEMENT (XLS) (PDF version)
Understanding Background Check Results 
"Successfully passed" means, when used in connection with a criminal background check or a review of records of abuse and neglect of children or adults conducted on an individual, that the individual:
(a) Has not received a conviction, a probation before judgment disposition, or a not criminally responsible disposition, or does not have a pending charge for the commission or attempted commission of a crime that:

(i) Is listed at COMAR 13A.15.02.07B(1)—(11); or
(ii) Indicates other behavior harmful to children; or

(b) Has not been identified as responsible for the abuse or neglect of a child or an adult. 
Learn more about background check regulations here.
Links for Pennsylvania Residents:
Pennsylvania ​does a name only search.  Cost is $8.00 on-line and $10 if done by paper.  Payment must be credit card, money order or cashier check. No personal checks accepted.
Customer Service - 1-888-783-7972 option 3
Online CBC is completed immediately
Mailed in results can take 4-6 weeks
Results are sent to the requesting Agency/indiviual
Whoever is listed as Company has to pay for the results
Once on the Website make the following choices:
1) Company/individual
2) Reason - other
3) If Company - Add contact - this will generate a control number for each employee
4)The control number is given to the individual who can log in with their information
5) The company can then log into Check Status with the control #, employee name and birthdate and retrieve the results of the check.
"No record" results are available immediately
"Under review" status may take extra time.
Reports and receipts can be printed directly from the website.
CBC: https://epatch.state.pa.us
Child Abuse Check: https://www.compass.state.pa.us/CWIS/Public/Home
Sex Offender Registry:  https://www.pameganslaw.state.pa.us