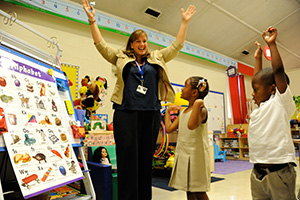 The Maryland Child Care Credential Program recognizes individual child care providers who increase their qualifications beyond the requirements of state licensing and registration regulations. There are six staff credential levels and four administrator levels offering various recognition of achievement based on a child care provider's professional development/education, years of experience, and professional activities.
The Program is voluntary.  Registered family child care providers and child care center staff are encouraged to participate.
Resources and Applications
Do you want to become credentialed?