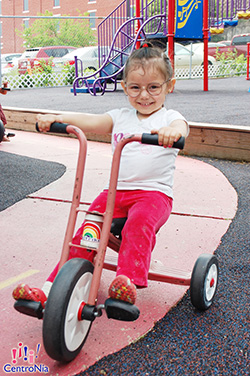 The early learning standards define the key aspects of development and learning that are the foundation for a child's school and life-long success. While the progress of children toward the standards will vary depending on a number of factors, the standards act as a guide for educational and programmatic decisions by child care providers, Pre-K-Grade 2 teachers, and public school administrators.
Maryland's Early Learning Standards come from two different sources:
Healthy Beginnings: Supporting Development and Learning from Birth to Three Years of Age
Maryland College and Career-Ready Standards for the Pre-K through Grade 2 portion of the Pre-K to 12 Standards
The domains of learning included within the Maryland Early Learning Standards include Language and Literacy, Mathematics, Social Studies, Science, Health, Physical Education, Fine Arts, and Social Foundations.
Learn more about the Maryland Early Learning Standards and where they come from:
How many of Maryland's young children are ready for kindergarten?
Nearly half of entering kindergarteners (47%) in school year 2018-2019 demonstrate the foundational skills and behaviors that show they are prepared for a kindergarten curriculum based on Maryland's rigorous standards.
You can dive deeper into the data in The Kindergarten Readiness Assessment Report (PDF) and The Comprehensive Assessment System Report (PDF).