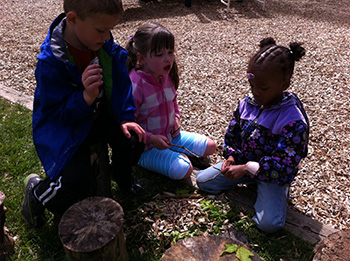 In December 2011, Maryland received a four-year, $50 million grant award from the U.S. Department of Education under the national Race To the Top - Early Learning Challenge (RTT-ELC) grant competition. Maryland was one of only nine states receiving an award in year one; a total of 35 states submitted grant applications.
The grant enabled Maryland to create a seamless Birth-to-Grade 12 reform agenda to ensure that all young children and their families are supported in the state's efforts to overcome school readiness gaps and to move early childhood education in Maryland from a good system to a great system.
There are Race to the Top – Early Learning Challenge Grant Employment Opportunities. Check them out here!
The Maryland State Department of Education (MSDE) is the fiscal agent for the grant and its Division of Early Childhood Development takes the lead in implementing the funds. The Governor's State Advisory Council on Early Care and Education advised MSDE on the implementation of the RTT-ELC State Plan. Participating state agencies included the Maryland Department of Health and Mental Hygiene, the Maryland Department of Human Resources, and the Governor's Office for Children. They collaborated with MSDE in support of the State Plan and in the development of ten innovative projects that comprise it.
A webinar presentation is available to describe the purpose and projects of the Race to the Top Early Learning Challenge grant.
A PowerPoint overview of Maryland's RTT-ELC grant and the initiatives pursued under the grant is available here (PPT).