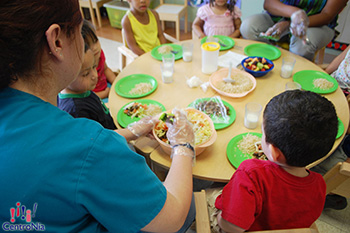 The Child Care and Development Fund (CCDF) assists low-income families in obtaining child care so they can work or attend training/education. The program also fosters the quality of child care and promotes coordination among early childhood development and afterschool programs. CCDF made available $5.2 billion to states, territories, and tribes in Fiscal Year 2012. CCDF is authorized by the Child Care and Development Block Grant Act and Section 418 of the Social Security Act.
Subsidized child care services are available to eligible families through certificates (vouchers) or grants and contracts with providers. Parents may select a child care provider that satisfies any applicable state and local requirements, including basic health and safety requirements. These requirements include prevention and control of infectious diseases, including immunizations, building and physical premises safety, and minimum health and safety training.
Maryland received $83,820,493 through CCDF 2015.
Coordination of Resources
A brief summary of CCDF is available here (PDF).
CCDF allows states to serve families through a single, integrated child care subsidy program under the rules of the Child Care and Development Block Grant Act. States coordinate CCDF with Head Start, pre-K, and other early childhood programs. States can also transfer a portion of Temporary Assistance for Needy Families (TANF) dollars to CCDF, or spend TANF directly for child care.  
A copy of the 2019-21 CCDF State Plan submitted for approval to the federal Office of Child Care is available  here. (It has not yet received final approval.)
A full copy of the 2016-18 CCDF State Plan is available here.
2016 CCDF Plan Meeting minutes are available here. 
A full copy of the 2014-15 CCDF State Plan is available here.
A copy of the 2014 Market Rate Survey is available here.
The 2012-13 CCDF Plan Comments Summary is available here.