What is a Child Care Center?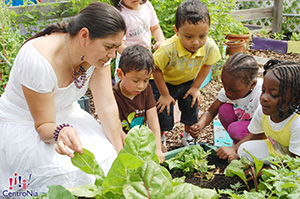 Under Maryland law, a child care center is run by an individual, an agency, or an organization. It offers child care services for part or all of any day, at least twice a week. Most child care centers are regulated under COMAR 13A.16 ("Licensed Child Care Centers"). Some nursery schools and child care programs run by tax-exempt religious organizations are regulated under COMAR 13A.17 ("Letters of Compliance"). All child care facilities must meet licensure requirements before operating. 
Types of Child Care Centers
There are different types of child care programs and services. Some facilities may be licensed for more than one type:
Some centers provide care for infants and toddlers mostly. Others serve only preschool or school-age children. Most child care facilities provide care for a range of ages. Letter of Compliance (LOC) facilities, though, cannot provide care to children younger than two years old.  
Within many centers, children are grouped with others of the same age. Other centers use mixed-age groups (for example, infants or toddlers grouped with pre-schoolers).
Some programs offer care only to school age children -- typically before and after the school day.  These are often run by community organizations, recreation centers, churches, etc.
All child care facilities must remain within the maximum child capacity established by the OCC. This means that no more than a certain number of children may be at the facility at one time. OCC also establishes minimum staff-child ratios for all facilities to make sure that children get the care they need. 
Do you want to get a license to operate a child care center?

Watch our slideshow "How to get a license to operate a child care center" to learn about the step-by-step process of getting a license to operate a child care center in Maryland.
Contact Us
Connect with your Regional Licensing Office to learn about the licensing process and find out when the next Orientation sessions are scheduled.
Child and Adult Care Food Program
Childhood hunger is a devastating problem. Hungry kids are more likely to experience serious short- and long-term health issues. They also tend to have trouble learning and are more prone to behavioral and emotional problems.
The Child and Adult Care Food Program -- funded by the U.S. Department of Agriculture and administered in Maryland by MSDE's School and Community Nutrition Programs Branch -- provides child care food subsidies for low-income families. Child care centers that participate in the program can receive reimbursement for food costs.
Helping young children to be well fed is just another way to help them be ready for kindergarten.
You Are One of Many!
More than 2 million people in the U.S. make their living by providing care for children under the age of 5.
How to get a license to operate a child care center