Friday, March 8, 2019 - 4:45pm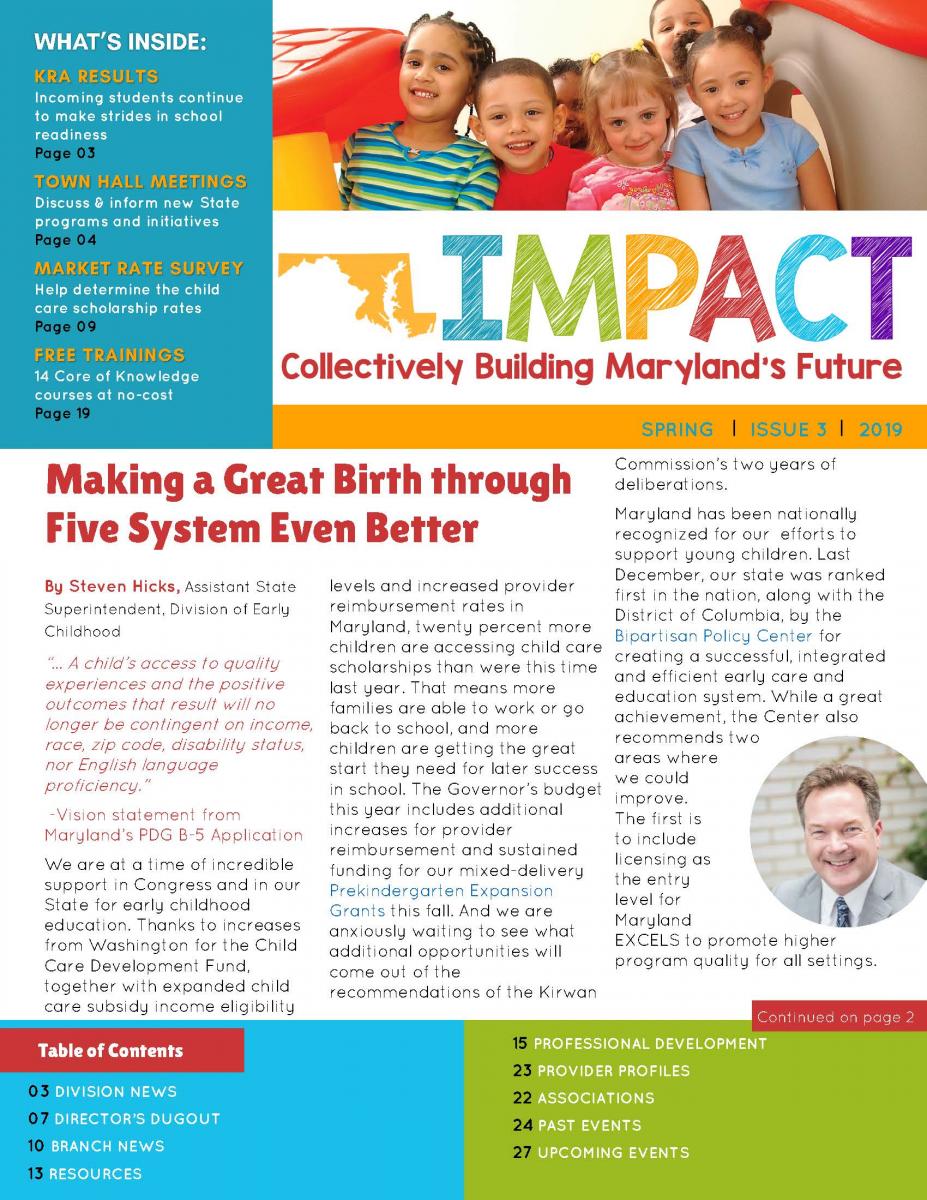 The 2019 Spring issue of the IMPACT newsletter is now available! 
The Division of Early Childhood launched IMPACT, which replaced the PARTNERS newsletter, during the Fall of 2018. It is distributed to the licensed child care community as well as early care and education organizations four times per year. It highlights the Division of Early Childhood's news, events and training opportunities. In addition, IMPACT informs providers of the latest early childhood policies, rules and regulations.
In this issue, you will find important information regarding the recently awarded Preschool Development Birth through Five (PDG B-5) Grant, child care association qualifications, child care scholarships, free trainings for providers and resources for child care providers. You can also read about the latest news and updates from every branch in the Division and our statewide partners.
To read the latest issue and past issues, please visit: earlychildhood.marylandpublicschools.org/partners-newsletters