Thursday, March 26, 2020 - 4:00pm
Maryland Together: Maryland's Recovery Plan for Child Care Outlines Path Forward for Child Care During COVID-19 Pandemic
The Maryland State Department of Education (MSDE) developed Maryland Together: Maryland's Recovery Plan for Child Care, a plan to continue and expand child care during the COVID-19 Pandemic.  As the State entered the first recovery stage, MSDE announced the immediate start of a transition phase for child care, expanding access to child care to include families returning to work under Governor Hogan's latest Executive Order. MSDE established a comprehensive stakeholder task force, including family and center-based providers, child care advocates, as well as Maryland Department of Health representatives, to provide recommendations that helped to inform the recovery plan. 
View the full Recovery Plan and the Plan FAQs for Providers.
---
All licensed child care programs are currently able to apply to become an Essential Personnel Child Care (EPCC) site.  Please fill out the NEW EPCC application and send it to your licensing specialist or region manager for approval.  In addition to sending the application to your licensing specialist, you must also fill out the W-9 and send it to msde.invoice@maryland.gov.  This will ensure your payments are expedited for invoicing and any possible grants that may be provided during COVID-19. 
Organizations wishing to serve as an EPSA site may email us at earlychildhood.msde@maryland.gov. (5/17/2020)
---
UPDATE FOR OUR ESSENTIAL CHILD CARE PROVIDERS: (5/20/2020)
Dear EPCC and EPSA Providers,
I want to thank Maryland's child care providers, teachers and staff who agreed to deliver services for those essential persons and first responders on the front lines combating the COVID-19 pandemic.  We are now progressing to Phase I of Governor Hogan's Maryland Strong: Roadmap to Recovery. Please see the attached Notice to Programs and Families.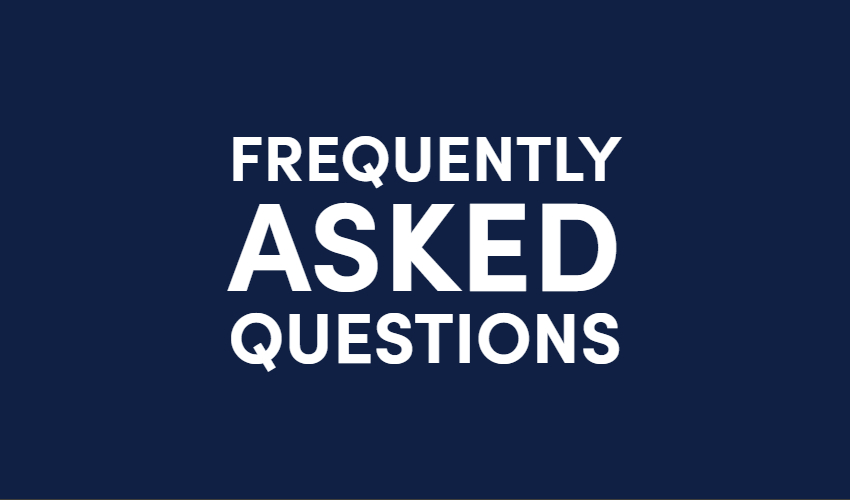 Effective June 8, 2020, because less funding is available than initially expected, the EPCC and EPSA programs will be modified to the Maryland State Department of Education (MSDE) no longer provide payment for child care services for essential persons.  Parents will be responsible for payment for all child care services, and providers may collect tuition. EPCC and EPSA sites must continue to invoice the state for children of essential persons until June 7, 2020.
Please see the attached documents:
If you have any questions, please contact your licensing specialist. 
Thank you again for stepping up during this state of emergency.
Steven Hicks & Jennifer Nizer
---
Beginning Saturday, May 16, 2020, approved EPCC and EPSA sites that have available space may begin accepting children of parents from businesses newly reopened by the Governor's Executive Order Number 20-05-13-01.
Parents of these children would pay tuition directly to the provider. EPCC and EPSA sites must continue to invoice the state for children of essential persons as defined by Governor Hogan's March 25th Executive Order Number 20-03-25-01.
---
UPDATE FOR OUR ESSENTIAL CHILD CARE PROVIDERS: (4/27/2020)
MSDE is truly grateful for the service that child care providers are delivering to the State, and apologize for the current payments delays, which we are working furiously to remedy. While more than 2,520 payments had been issued, MSDE extended work hours last week and over the weekend, and expect all past due payments, along with the additional $2000 grant, to be issued by the end of this week, if not sooner.
In an effort to improve communications with our child care providers, we have established a google form, email address and a bank of customer service lines for payment inquiries:
There are two ways to contact us: 

1. Google Invoice Assistance Form
2. Call us at one of these numbers. Lines will be staffed Monday-Friday between 9 a.m. and 4 p.m.  
(410) 767-1664
(410) 767-7805
(410) 767-0583
(410) 767-7128
(410) 767-7798
If you find that there is an error in your payment, please complete and submit the Payment Error Correction Form
---
INVOICE SUBMISSION and PAYMENTS (4/26/2020)
Direct Deposit: For faster receipt of funds, please sign up for direct deposit: https://www.marylandtaxes.gov/divisions/gad/docs/GADX10Form20150615.pdf Please complete all sections of this Enrollment Form and attach either a voided check OR a letter signed by your bank representative, confirming account name, account number, and ABA routing number for ACH payments. Starter checks or counter checks are NOT acceptable. Online credit cards are NOT eligible for ACH transfer.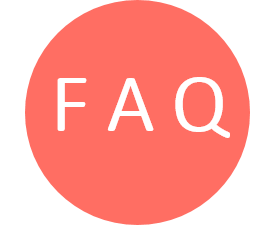 Send completed form and documentation to: State of Maryland, Comptroller of Maryland, ACH Registration, General Accounting Division, Room 205, P.O. Box 746, Annapolis, Maryland 21404-0746 or fax the form to 410-974-2309. If you have any questions, contact the General Accounting Division at 410-260-7375 or toll free at 888-784-0144.
Faxing Invoices: Please note that Faxing EPCC/EPSA Invoices between 6pm - 6am on or after the last day of the service leads to faster processing of EPCC/EPSA Invoices. End dates for each service period are provided on the EPCC/EPSA Invoices.
---
Child Care Providers and Grocery Stores (4/22/2020)
The Maryland State Department of Education has worked with several other agencies to connect with many of the large grocery stores and big box stores across Maryland to request assistance with child care providers having access to purchasing above the limits on certain items and to have access to stores during non-peak hours.  Some of the big box stores have also agreed to allow child care providers to use the store without a membership.  Most of the stores contacted are willing to work with child care providers, but in different ways.  Please use this letter to contact the manager of your local store to explain the letter and discuss the options they have for you to purchase needed food and supplies.  You must have your child care license or registration in addition to the letter when going to the store.  
Letter for Grocery Stores and Food Purchases
---
Message from MSDE (4/23/2020)
The Maryland State Department of Education wishes to extend its sincere thanks to our state's child care providers, who have responded to the COVID-19 crisis by delivering exceptional care to the children of health care providers, police, fire and rescue personnel, and so many other first responders and essential personnel.
Since this program was established by Governor Hogan's executive order on March 30, the Maryland State Department of Education (MSDE) has worked diligently to build an administrative framework to ensure these services are delivered by appropriate providers, that they are delivered in accordance with the standards that Maryland families deserve, and to provide seamless, prompt payment to our providers. In addition to processing these payments, MSDE is also issuing immediate grant payments in the amount of $2000, which essential personnel child care providers will receive by the end of next week.
On Tuesday, April 21, my MSDE leadership team reached out to the Comptroller of Maryland's General Accounting Division (GAD) to coordinate the process of issuing prompt and accurate payments. The Comptroller's Office, as has always been the case on matters such as this, has been exceptionally responsive, providing us with all of the information we need to authorize reimbursements.
In response to regrettable misinformation that has made its way to social media, accusing the Maryland Comptroller's Office of delaying the issuance of provider payments, I wish to reiterate that this is simply, positively untrue. It is my understanding that they stand ready and willing to process and disburse payments on the same day they receive our vendor files. We will ensure that the Comptroller's Office receives this information today.
Again, we regret that the Comptroller's role in this process has been mischaracterized, and we remain deeply grateful to our providers who are doing so much to ease the burden on our state's essential workers.
---
Invoice Procedure Update (4/8/2020)
First, we want to thank you for all you are doing for the essential personnel (EP) that are on the front lines of this pandemic.  We applaud you and your dedication, compassion and support that you are showing to families and children every day.  We know how hard you are working to maintain a clean environment, remain calm in front of children and families and keep staff motivated and encouraged.  Thank you for all you do for the children and families!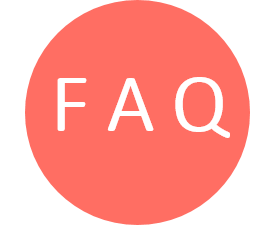 I would also like to provide you with some news that may be useful at this time.  MSDE recognizes that you are small business owners and have invested in many different things recently due to COVID-19, such as additional cleaning supplies, materials to keep the kids safe, paying staff to prepare your programs for reopening, etc.  To acknowledge the additional efforts that have been put into the reopening effort, you will be receiving a check above and beyond your payments for the children in your care.  Each Child Care Center/Letter of Compliance approved EPCC program will receive $1600 and each Family Child Care/Large Family Child Care Home that is an approved EPCC program will receive $800.  These are currently being processed.
Attached to this email is your EPCC invoice that should be filled out and sent to Conduent beginning Friday, April 10, 2020.  Instructions are with the invoice that is attached.  Please read the instructions clearly so that you submit all documentation required.  Choose only 1 method in sending in the invoice.  If you submit by fax and email, it will take longer for payment to be sent.  
Please read the invoice and instructions thoroughly prior to completing it and sending in the documentation. 
Thank you for your patience during this difficult time.  Please understand that we have been working on ensuring this process was as simple as it could be and we wanted it to be done right, which is why it took a little longer to send out.
Thank you again for all you do for children and families!
If you are an EPSA Provider needing an EPSA Invoice, please send your request to Steven.Hicks@maryland.gov
---
How to Complete the Invoice Process
---
Interim Guidance for Temperature Screening at Child Care Programs Serving Children of Essential Personnel (4/3/2020)
In cooperation with the Maryland Department of Health and the Maryland State Department of Education, the following interim guidance has been developed to assist child care facilities in daily temperature screening as recommended by the CDC without the need for Personal Protective Equipment (PPE). This guidance may change as PPE becomes more widely available.
Temperature screening should be conducted daily on each child upon arrival to the child care facility using the following process:
The individual child's parent/guardian who is dropping off the child should take the child's temperature upon arrival while being directly observed by child care program staff
Temperature checks should be conducted while maintaining social distancing to the greatest extent possible
The child's parent/guardian should use a personal thermometer brought from home; this thermometer should only be used for that child/family and should not be handled by the child care program staff
 After taking the temperature, the child's parent/guardian should show the temperature result to the child care program staff for recording
In the event that a family does not have access to a personal thermometer for their child, the parent/guardian should use a non-contact thermometer provided by the child care program; the parent/guardian should perform hand hygiene and don single use gloves prior to taking the child's temperature
Non-contact thermometers should be cleaned routinely as recommended by CDC for infection control
Children with a fever or other signs of illness should not be admitted to the child care facility
Download the printable copy of the interim guidance here.
---
EPCC Applicants (3/30/2020)
All applications for Essential Personnel Child Care (EPCC) sites must be submitted via email to your licensing specialist, regional office, or regional manager. Applications that are mailed via the Postal Service or faxed to the regional office are not available to staff, as state office buildings are closed. The applications mailed or faxed to the regional offices cannot be processed. Thank you for your assistance.
---
March 27, 2020
Dear Current Licensed Child Care Programs,
After Dr. Salmon's directive that "Beginning Thursday, March 26, the focus of child care programs in Maryland will be to serve essential personnel as defined by the Governor's Executive order on March 25, 2020.", the Office of Child Care (OCC) has created the Essential Personnel Child Care (EPCC) program for licensed child care programs.  This program will allow for currently licensed child care programs to apply to become an EPCC site for essential personnel that are either currently enrolled or want to enroll in your program .  If approved as an EPCC site, the State of Maryland will pay for children of your essential personnel on a bi-weekly basis for as long as the program is still needed. (see list of essential personnel below)
Essential Personnel is listed as:
Providers of healthcare, long term or acute patient care, emergency medical or pharmaceutical services
Public Health Employees
Law enforcement personnel
Correctional Services employees
Firefighters and other first responders
Government workers required to work in a State of Emergency
Employees and representatives of insurance carriers
National Guard called to active duty
Staff or providers of child care or education services, including custodial and food service worker
Food distributors and suppliers
Transportation and delivery services personnel
Gasoline service station operators and auto mechanics
Critical Infrastructure employees, such as emergency and support personnel for gas and electric utility operations, public works, water treatment and waste management
Personnel of other institutions ORDERED to remain open during a State of Emergency
Other persons the State Superintendent deems necessary
This list may be updated as the Governor deems necessary.
The listing of families will be cross checked with other agencies in the state.
All licensed child care programs will need to apply to be a part of the EPCC site program in order to be paid for essential personnel.  You will need to be approved as a site by the OCC regional licensing office prior and complete an invoice that will be provided to you from the OCC. 
Please note that the fees being paid for this program will be as follows:
               Children ages 6 weeks up to 3 years:         $350 per week, per child (part time and full time)
               Children 3 years up to 13 years:                  $250 per week, per child (part time and full time)
The application to be approved as an EPCC site is attached to this email.  If you have multiple sites, please fill out an application for EACH site.  Please read it in its entirety prior to applying to become an EPCC site to be sure you are clear about the terms and conditions.  You may only take the ages of children in which you are currently licensed and meet the new group sizes listed in the application.  The application also outlines other requirements for this program, many, that as a licensed child care program, you already meet.   You must request proof of being essential personnel from each family by keeping documentation on file, such as a copy of an ID badge or other identification in order to be paid for essential personnel.    
I want to thank you for taking the time to read the application and the guidelines included.  If you decide to apply for this EPCC site program, please submit the application as soon as possible to your licensing specialist and your regional manager, so you can be approved quickly and ready to take families and their children.  We will be providing a list of approved EPCC sites daily to LOCATE and will keep the list up-to-date on our website.  If you have any questions, please email your licensing regional manager on the list attached.  Please be aware, you MUST be approved before offering services to essential personnel and have it paid for by the State of Maryland.
Thank you for being the leaders in our child care community,
Jennifer A. Nizer, M.Ed.
Director, Office of Child Care
---
Approved Providers (This list is updated daily.) 
---
Things to Know from the Director of Child Care
If you are an approved EPCC site:
You must have your families fill out the family enrollment form, whether they are new or families you currently have.
Invoicing will be bi-weekly and we are working on that now. This program does not start with the approved sites until Monday, March 30, 2020.
If you are currently receiving child care scholarships, you will continue to be paid even if you are closed for those children. We will pay based on enrollment at your program. This is effective March 30, 2020.
---
Medical and Emergency Supplies for Child Care Providers
For medical and other emergency supplies, please contact your Local Emergency Management Directors https://mema.maryland.gov/Pages/emmgrs.aspx