Thursday, March 26, 2020 - 4:00pm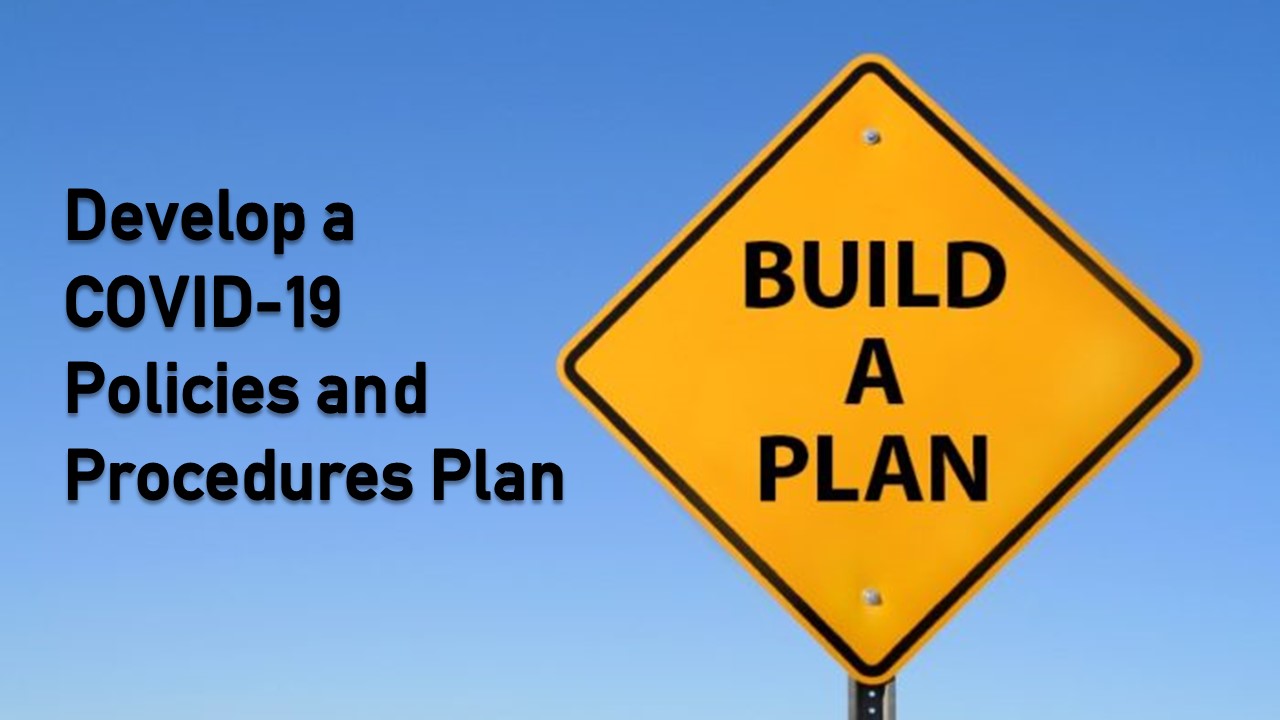 The COVID-19 Maryland Child Care Build-A-Plan Tool helps center-based and family child care providers develop a plan for their program to follow state regulations and guidance, use best practices to limit the spread of COVID-19, and make decisions that are feasible and work best for their program. The Build-A-Plan Tool guides providers through different areas of health and safety practices, provides concrete guidance and examples of how strategies can be implemented, and generates a customized PDF document to share with staff and families. All relevant requirements and recommendations from the Maryland State Department of Education, the Maryland Department of Health, and the Centers for Disease Control and Prevention have been integrated into this tool to save providers time and effort. By completing the tool and agreeing to implement the plan in their program, providers are eligible for one (1) Professional Activity Unit (PAU) credit. This tool may also be useful to providers in other settings (e.g., school-based), though they should ensure that the recommended practices conform to their program and regulations.
Need or want help? Take a guided walk-through of the Build-A-Plan components and instructions on how to use the tool and the Build-A-Plan Tool Consolidated Guidance.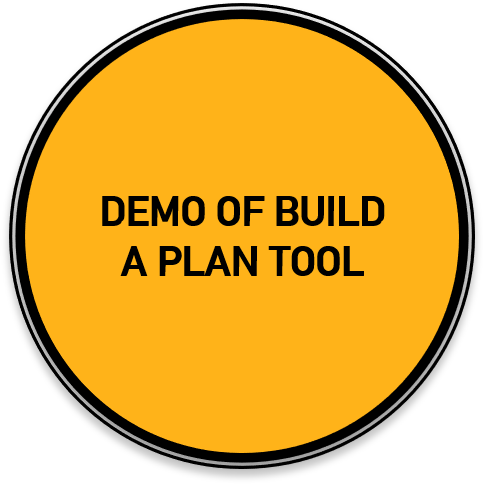 Decision Aid for Child Care Exclusion & Return
(Currently being updated)
The Decision Aid for Child Care Exclusion & Return is a quick, interactive tool providers can use and share with families to help determine whether an individual (e.g., child, care provider, educator, or other staff member) should stay home and when they may return to the program. The tool includes a series of questions about the individual's symptoms, COVID-19 test results (if any), previous exposure, and any alternate diagnoses from a health care professional. Based on the specific circumstances indicated, the tool provides guidance on the appropriate course of action. The tool is based on the Maryland Department of Health's Decision Aid: Exclusion and Return for Laboratory Confirmed COVID-19 Cases and Persons with COVID-19-like Illness in Schools, Child Care Programs, and Youth Camps and should be used in conjunction with guidance from health care professionals and local health departments.
---
Registration for the Child Care & COVID-19 Training is now open!
The training is designed to equip child care providers and caregivers with the knowledge they need to stop the spread of coronavirus disease 2019 (COVID-19) in their child care facilities.
Course information and registration is available on the Training page of our website. https://earlychildhood.marylandpublicschools.org/training
---
Clarification on Child Care Operating Procedures during COVID-19 Pandemic in Stage Three (Oct 1, 2020)
MSDE is providing this clarification on child care operating procedures with the State of Maryland's advancement into Stage Three of Governor Hogan's Maryland Strong: Roadmap to Recovery and in reference to the September 24, 2020 MSDE press release. This aligns with the Maryland Together: Maryland's Recovery Plan for Child Care.
After consultation with leading public health experts, child care providers may now return to their licensed capacity as long they adhere to the health and safety guidance , COVID-19 GUIDANCE for Child Care Facilities, which can be found in both English and Spanish on the Division of Early Childhood website: https://earlychildhood.marylandpublicschools.org/covid-faqs. A return to licensed capacities requires child staff ratios per COMAR regulations. If a classroom currently has a group size of 14 children with one staff based on the relaxation of regulations due to the COVID-19 pandemic, a program may not add additional children to the classroom until an additional qualified staff person is assigned to the classroom. A group size of 14 children with one staff will be permitted only until October 30, 2020.
As of September 30, 2020, the federal waiver of the Child Care Development Block Grant (CCDBG) Reauthorization for the completion of an 8-point background check for all persons before they are approved to work in a child care facility, has expired. Due to the COVID-19 pandemic, the federal Office of Child Care has allowed states, including Maryland, to request another 1-year waiver of this requirement. While Maryland awaits approval of this waiver, staff may continue to work in child care with completion of a state or FBI criminal background check and a cleared Maryland Child Protective Service clearance as long as they are "watchdogged", meaning they are supervised by a person who has completed a full 8-point background check. Once Maryland receives the decision regarding the waiver request, all providers will receive notification.
All child care providers may reopen by contacting their licensing specialist and complete a Child Care Verification of Reopening form. Reopened programs will receive a one-time grant of $800 for family child care providers and $1,600 for center-based child care providers. Please note, it may take up to four weeks to receive the grant payments. The last day to reopen and receive a stipend is October 31, 2020.
Please note, that child care programs applying for grants from the Division of Early Childhood (e.g., accreditation, quality improvement, etc.) must have completed a Child Care Verification of Reopening form and reopened in order to be eligible to receive funding.
Thank you for your continued service as essential persons providing child care for Maryland's families.
View the official memo here.
---
Revised Child Care Operating Procedures during COVID-19 Pandemic (June 10, 2020)
MSDE is providing this clarification on child care operating procedures in Maryland.  All parents are now eligible to access child care services. All child care providers may reopen, as long as they follow all health department protocols listed on the MSDE website and adhere to class size restrictions.  In order to reopen, providers must contact their licensing specialist and complete a Child Care Verification of Reopening form.
Class sizes in child care centers are now expanded to a maximum of 15 individuals per classroom with a ratio of no more than 1:14 for three and four year-olds. This is a temporary relaxing of the regulations. Family child care programs are limited to the number of children for which they are licensed at one time and no more than 15 persons total including residents. Family child care and large family child care programs may serve different children on different days. If they are licensed for evening care and weekends, they can serve additional children in the evening shift, however they must clean and disinfect thoroughly between shifts.  All child care programs must continue to adhere to group size allowed for by age in licensing regulations.
Please continue to review our FAQs and resources on our website at https://earlychildhood.marylandpublicschools.org/covid-faqs.
Thank you for your continued service as essential persons providing child care for Maryland's families. 
---
Maryland Together: Maryland's Recovery Plan for Child Care Outlines Path Forward for Child Care During COVID-19 Pandemic
The Maryland State Department of Education (MSDE) developed Maryland Together: Maryland's Recovery Plan for Child Care, a plan to continue and expand child care during the COVID-19 Pandemic.  As the State entered the first recovery stage, MSDE announced the immediate start of a transition phase for child care, expanding access to child care to include families returning to work under Governor Hogan's latest Executive Order. MSDE established a comprehensive stakeholder task force, including family and center-based providers, child care advocates, as well as Maryland Department of Health representatives, to provide recommendations that helped to inform the recovery plan. 
View the full Recovery Plan and the Plan FAQs for Providers.
---
---
FDA Updates on Hand Sanitizers with Methanol (7/22/2020)
FDA is warning consumers and health care providers that the agency has seen a sharp increase in hand sanitizer products that are labeled to contain ethanol (also known as ethyl alcohol) but that have tested positive for methanol contamination. Methanol, or wood alcohol, is a substance that can be toxic when absorbed through the skin or ingested and can be life-threatening when ingested.
The agency is aware of adults and children ingesting hand sanitizer products contaminated with methanol that has led to recent adverse events including blindness, hospitalizations and death.
Methanol is not an acceptable active ingredient for hand sanitizers and must not be used due to its toxic effects. FDA's investigation of methanol in certain hand sanitizers is ongoing. The agency will provide additional information as it becomes available.
Consumers who have been exposed to hand sanitizer containing methanol and are experiencing symptoms should seek immediate treatment for potential reversal of toxic effects of methanol poisoning. Substantial methanol exposure can result in nausea, vomiting, headache, blurred vision, permanent blindness, seizures, coma, permanent damage to the nervous system or death. Although all persons using these products on their hands are at risk for methanol poisoning, young children who accidently ingest these products and adolescents and adults who drink these products as an alcohol (ethanol) substitute, are most at risk.
FDA reminds consumers to wash their hands often with soap and water for at least 20 seconds, especially after going to the bathroom; before eating; and after coughing, sneezing, or blowing one's nose. If soap and water are not readily available, the Centers for Disease Control and Prevention (CDC) recommend consumers use an alcohol-based hand sanitizer that contains at least 60 percent ethanol (also referred to as ethyl alcohol).
FDA remains vigilant and will continue to take action when quality issues arise with hand sanitizers. The agency is especially concerned with:
The dangers of drinking any hand sanitizer under any conditions. While hand sanitizers with possible methanol contamination are more life-threatening than those that are not contaminated, FDA urges consumers not to drink any of these products. 
Certain hand sanitizers that may not contain a sufficient amount of ethyl alcohol or isopropyl alcohol.
Hand sanitizers that are sold or offered for sale with false and misleading, unproven claims that they can prevent the spread of viruses such as COVID-19, including claims that they can provide prolonged protection (e.g., for up to 24-hours).
Products that are fraudulently marketed as "FDA-approved" since there are no hand sanitizers approved by FDA.
Products packaged to appear as drinks, candy or liquor bottles, as well as products marketed as drinks or cocktails because their appearance could result in accidental ingestion or encourage ingestion. Children are particularly at risk with these products since ingesting only a small amount of hand sanitizer may be lethal in a young child.
Methanol Contaminated Product List
---
Accessing Bulk Items at​ Grocery Stores (4/22/2020)
The Maryland State Department of Education has worked with several other agencies to connect with many of the large grocery stores and big box stores across Maryland to request assistance with child care providers having access to purchasing above the limits on certain items and to have access to stores during non-peak hours.  Some of the big box stores have also agreed to allow child care providers to use the store without a membership.  Most of the stores contacted are willing to work with child care providers, but in different ways.  Please use this letter to contact the manager of your local store to explain the letter and discuss the options they have for you to purchase needed food and supplies.  You must have your child care license or registration in addition to the letter when going to the store.  
Letter for Grocery Stores and Food Purchases
---
Medical and Emergency Supplies for Child Care Providers (Updated 11/17/2020)
Providers should purchase medical and other emergency supplies through normal purchasing practices and supply chains. https://marylandmanufacturingnetwork.com/ or PPE Supplier List
The federal process for ordering cloth face masks is open for all organizations/facilities. It is not necessary for entities to reach out to local Emergency Management offices as they can go directly to the established website to submit orders without an approval authority. Feel free to widely distribute the link below to those in your jurisdiction looking to order cloth face masks. https://marylandmanufacturingnetwork.com/
---