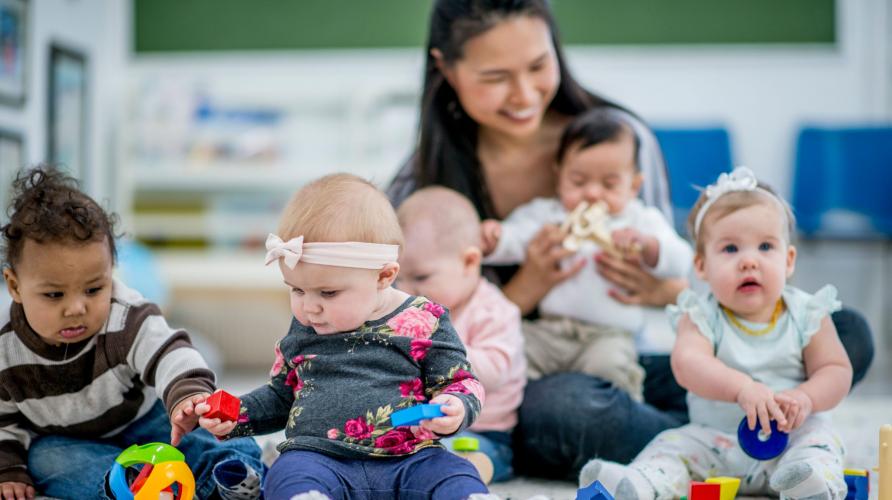 Healthy Beginnings is a resource aligned with the Maryland's Early Learning Standards to help you nurture the tremendous potential for learning and growth that every child has. Specifically designed for the care of infants and toddlers from birth through age three, Healthy Beginnings gives you knowledge and support about child care and child development. Children develop on a continuum - very gradually over time. Understanding the developmental characteristics of children gives you a frame of reference so you can anticipate and plan for a child's learning.
Children are born with tremendous potential and capacity for learning across all developmental domains. You play an important role in laying the foundation and setting the stage for learning success. The Healthy Beginnings developmental and learning guidelines were developed to make sure that you have the knowledge and resources to support and encourage children as they grow and learn. These guidelines help you recognize appropriate behaviors and set realistic expectations for infant, toddler, and preschooler growth, development, and learning.
The Healthy Beginnings early learning guidelines:
Include developmentally appropriate content and outcomes
Were developed and reviewed through informed, inclusive processes
Use appropriate implementation and assessment strategies
Are accompanied by strong supports for early childhood programs, professionals, and families
The Healthy Beginnings Activity Planner provides you with fun, developmentally appropriate activities that build young children's skills and promote all kinds of learning. 
Developmental milestones can occur at different rates and stages in a child's development. Healthy Beginnings is intended to be a resource for caregivers. If you have questions about an infant's or young child's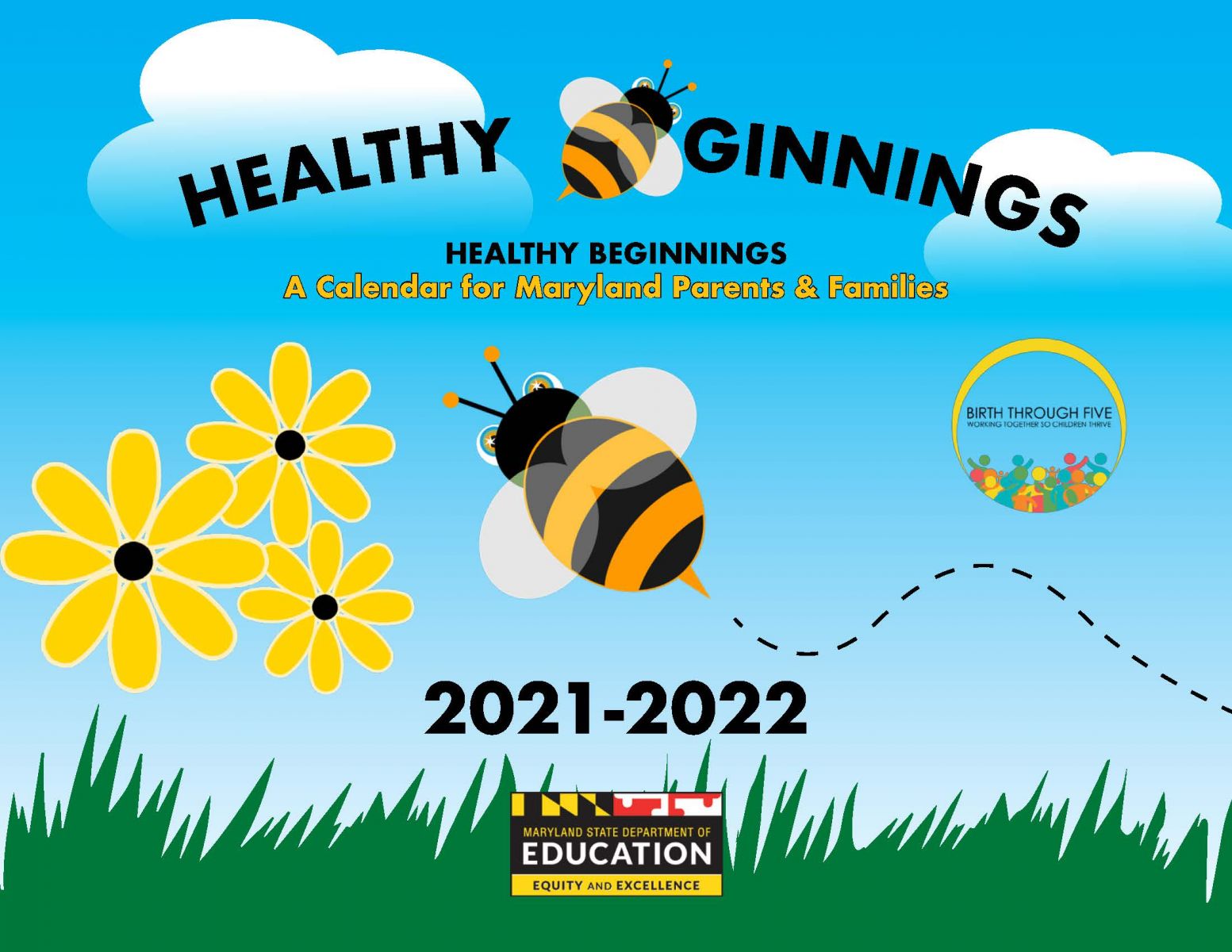 development, please consult with your pediatrician or other medical professional.
The Healthy Beginnings calendar is full of helpful information and resources for new parents, including information about developmental milestones, as well as programs and services that support both parents and their young children.
Spotlight
Learn more about the Healthy Beginnings early learning guidelines and check out their Activity Planner here.