About the Infant and Early Childhood Mental Health (IECMH) Consultation Project
The Infant and Early Childhood Mental Health (IECMH) Consultation Project improves the ability of staff, programs and families to prevent, identify, treat and reduce the impact of social, emotional and other mental health problems among children birth through 5 years old.
 
The Project began in 2002 as a three-year pilot program in Baltimore City and on the Eastern Shore.  Based on the Project's success, the Maryland State Department of Education funded the expansion of the pilot program in 2006 to include 12 statewide child care licensing regions.
 
In Maryland, the Project is both child/family and classroom/program focused.  This hybrid model allows consultants to focus on specific child behaviors, while working with teachers to improve the overall quality of the classroom environment.
 
The Project's goals are to:
Promote positive social and emotional wellness practices in early childhood settings;
Identify and work proactively with children who  may have developmental, social, emotional, or behavioral concerns;
Refer children and families in need of more intensive mental health services to appropriate support and/or clinical programs;
Help children remain in stable, quality child care arrangements that support their individual needs;
Increase teacher confidence and competence dealing with challenging behaviors through training, coaching and mentoring, and
Build close partnerships with local community resources including Judy Centers, Head Start Centers, health departments, Child Find, Maryland Infants & Toddlers Program, preschool special education, and private consultation providers.
The Project has been very well received across the state.  As one director observed, "Without your help there would be children we would never be able to care for, not that we don't want to, we don't know how to." The IECMH consultants build strong relationships with families, programs, and teachers to prevent, identify, treat, and reduce the impact of mental health problems among children.
Get the latest resources including the most recent newsletter. 
Click here for a brochure about the IECMH Project.
 
Additional materials and resources for parents and providers on the Project:
Here are some helpful IECMH-related websites: 
---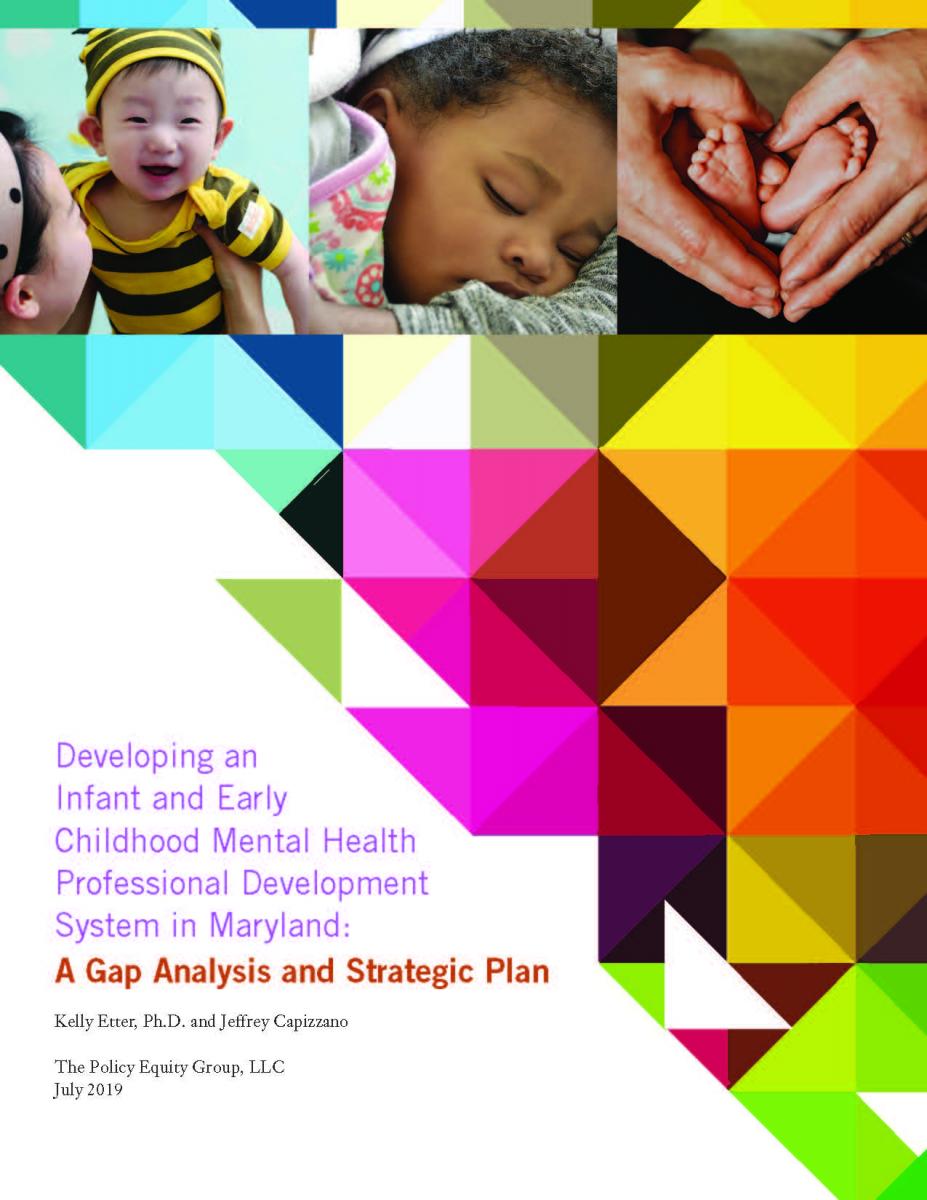 The results of a gap analysis are presented in this report, including the current state of IECMH knowledge and practices within the ECE workforce, the current landscape of IECMH professional development
system components, and ECE provider engagement with the IECMH professional development system. Implications of the findings of the gap analysis are used to provide a series of recommendations for the state as it continues to develop a professional development system to support IECMH.
---