Judy Center Early Learning Hubs prepare children for success in school and life. By connecting families with high-quality, comprehensive, full-day, full-year early education services, the Judy Centers promote school readiness for children ages birth through five. Utilizing a multigenerational approach for families and children, and providing professional development for early childhood educators, Judy Centers help to support all of the adults in a child's early years.
Judy Centers provide the physical health, mental health, academic, and other types of support needed to thrive for many Maryland children and families. As of FY2022, Maryland is home to 69 Judy Center sites throughout the state, serving children and families in every local school system.
As the early education coordinator for Prince George's County Public Schools, Judith P. Hoyer lamented the gaps in available services for low-income families. In the 1990s, she created a central location in Adelphi, Maryland, for vital early childhood services, thus fostering cooperation of governmental and private agencies around the needs of local families. After her untimely death in 1997, her husband, Congressman Steny Hoyer (D-MD), partnered with then-Governor Parris N. Glendening and led a successful movement to bring her collaboration model to other areas of Maryland. As a result, the Maryland State Legislature enacted the Judith P. Hoyer Early Child Care and Education Enhancement Program in May 2000.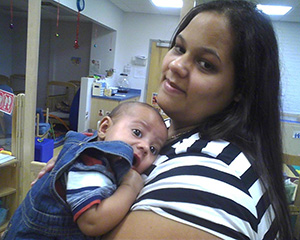 A contact list is available here (PDF).