Child Development Associate (CDA) Fund
Funding to support child care providers with obtaining their Child Development Associate® (CDA) Credential™ from the Council for Professional Recognition.
Who is eligible?
Registered family child care providers
Licensed child care center staff
What are the CDA® requirements?
Have a valid high school diploma, GED, or enrolled as a junior or senior in a high school CTE program

Complete 120 hours of professional early childhood education (setting specific)

Obtain 480 hours of work experience (setting specific)

Prepare a CDA professional portfolio with all required documentation
For more information about the CDA process, please visit: https://www.cdacouncil.org or contact the Council at cdafeedback@cdacouncil.org
What does the fund cover?
$425 initial online application fee
$125 renewal online application fee
$33 for The Child Development Associate® National Credentialing Program and CDA® Competency Standards book for the following settings: Preschool, Infant-Toddler, or Family Child Care. (Shipping is included in the cost of the required standards book) 
How do I apply for funding?
For more information on how to apply for funding, please visit: https://www.marylandfamilynetwork.org/for-providers-training/CDA
"Why should Maryland ECE teachers earn the CDA?" with Dr. Sonia Pruneda-Hernandez (Montgomery College)
RESOURCES TO  REVIEW BEFORE APPLYING FOR CDA FUNDING THROUGH THE MARYLAND STATE DEPARTMENT OF EDUCATION (MSDE)
Watch the "CDA Assessment & Credentialing System: Everything You Ever Wanted to Know!​" recorded webinar below:
Download the "CDA Assessment & Credentialing System: Everything You Ever Wanted to Know!​" PowerPoint presentation (PDF):

Click here for a (PDF) version of the presentation. 
Download the "CDA Credentialing Process Overview" Sheet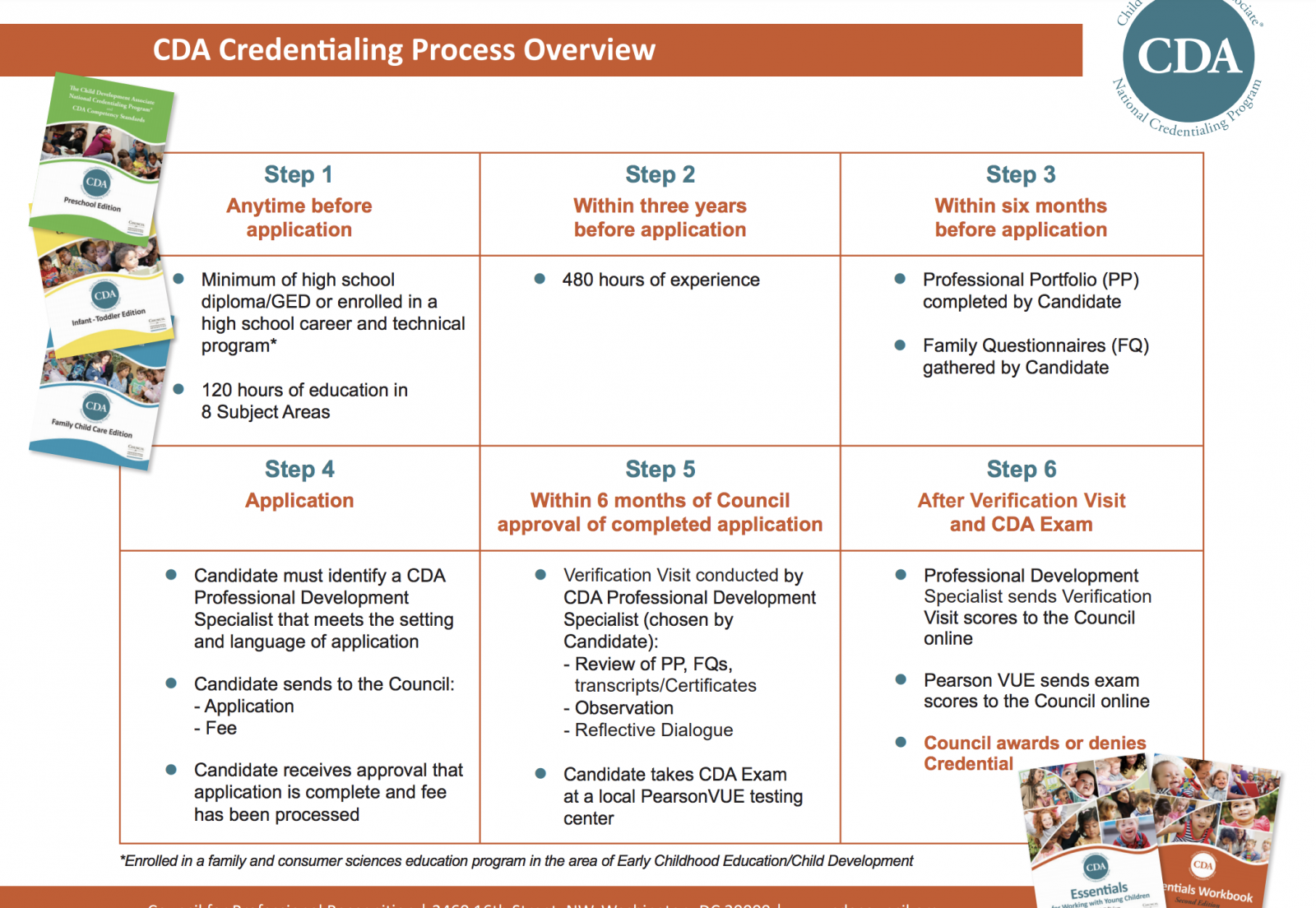 Click here for a PDF version of the presentation 
FUNDING ELIGIBILITY AND CDA REQUIRMENTS                                            (CLICK IMAGE TO VEIW PDF)                                                                                    

3 EASY STEPS TO APPLY FOR CDA FUNDING THROUGH MSDE                   (CLICK IMAGE TO VIEW PDF)