Thursday, January 11, 2018 - 12:15pm
The summer edition of the newsletter was the last mass-mailed paper issue. Beginning with the fall 2017
edition, newsletters will be emailed and posted on the DECD website. Here's why:
Reduce costs. The costs of production, printing and mailing the PARTNERS Newsletter have risen by almost 25% from 2016 to 2017.
Increase our reach. Now any and every child care provider, as well as any member of the community, can subscribe to receive Partners.
Check out the latest issue of PARTNERS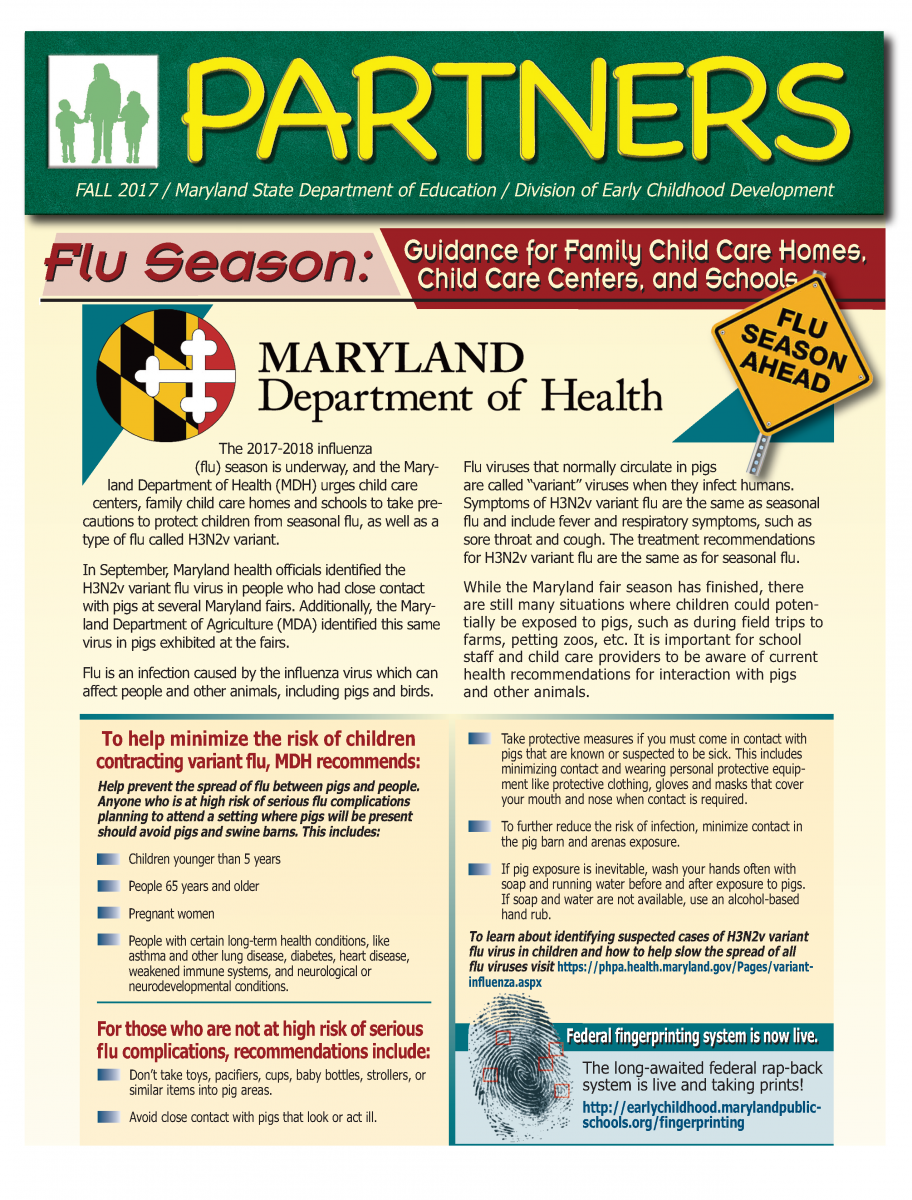 Past and future newsletters can be read online at:
http://earlychildhood.marylandpublicschools.org/partners-newsletters.
If you want to continue to receive your print please subscribe at http://earlychildhood.marylandpublicschools.org/partners-newsletters