Tuesday, November 5, 2019 - 11:30am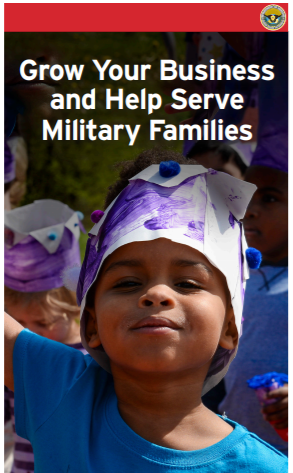 You have an exceptional opportunity to help military families and grow your child care business.
The Department of Defense (DoD) has increased access to quality child care options for eligible military families through its fee assistance program Military Child Care in Your Neighborhood (MCCYN).
On October 1, 2019, the DoD launched a pilot program known as MCCYN-PLUS. This pilot includes programs that participate in Maryland EXCELS and meet the eligibility requirements for MCCYN. For expert assistance regarding participation in MCCYN-PLUS, email Child Care Aware at QRISMCCYNPLUS@usa.childcareaware.org.
Learn more about the pilot here.