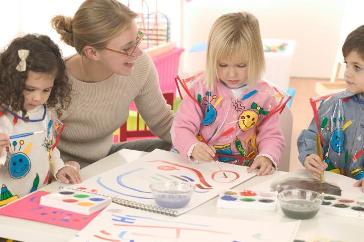 The Family Child Care Provider Direct Grant Fund Program exists to help registered family child care providers offset some of the costs of opening their child care programs. Eligibility is based upon certain income levels and family size. An applicant's annual income must not exceed 60% of Maryland's current State Median Income (SMI) for the applicant's family size. 
 Family Size               60% of SMI
 1 Individual                  $  34,332
 2 Individuals                $  44,896
 3 Individuals                $  55,459
 4 Individuals                $  66,023
 5 Individuals                $  76,587
 6 Individuals                $  87,150
 7 Individuals                $  89,131
 8 Individuals                $  91,112
 9 Individuals                $  93,092
10 Individuals*             $  95,073
*For each additional family member above 10 individuals, add $1,981 to the 60% of SMI figure shown for a family of 10.
The Provider Direct Grant Fund Program is operated in accordance with regulations set forth at COMAR 13A.14.07. These regulations specify eligibility requirements, application procedures, and the method by which awards are made. 
The Provider Direct Grant Fund Program reimburses up to $500 in expenses that a provider incurs to achieve or maintain compliance with family child care regulations. Reimbursement is made in the form of a grant award.
Otherwise, the application will be returned. Grant awards are made on a one-time basis. Examples of program expenses that are eligible for reimbursement include: 
Safety supplies
Provider medical examination fees
Criminal background check fees
Small household repairs in approved child care areas
Approved child care training course fees
Most expenses related to local water, sewer, fire, and health requirements
Most program materials and equipment
Many other costs identified as necessary for completion of the registration process
To obtain additional information about the Provider Direct Grant Fund Program, please email credentialocc.msde@maryland.gov.