Monday, February 18, 2019 - 12:00am
2019 Cost of Care Survey is Live!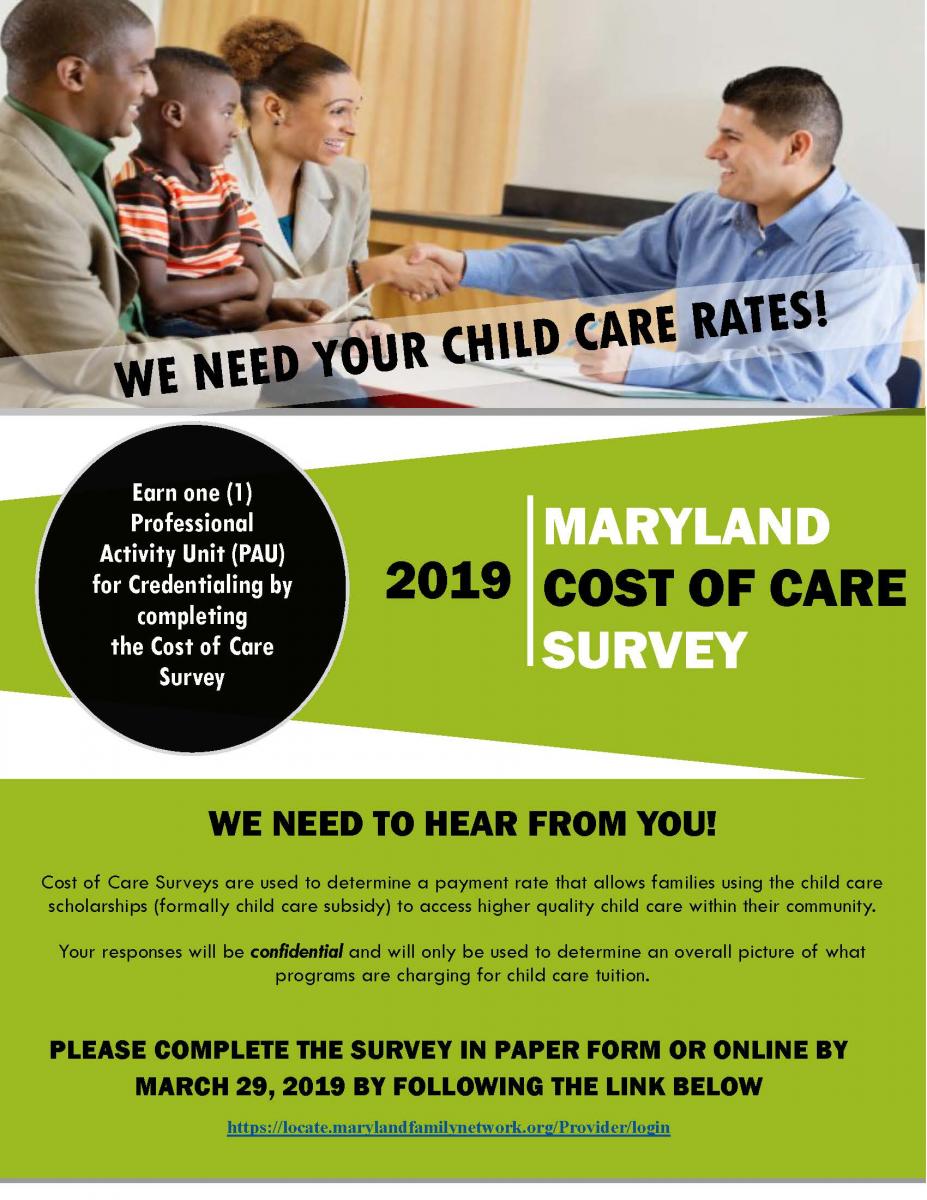 All early care and education providers are encouraged to complete the 2019 Cost of Care Survey (CCS). Providers play a critical role in establishing child care provider reimbursement rates across Maryland. Individuals who complete the survey for their programs will earn one or two PAUs toward the Maryland Child Care Credential. 
Complete the CCS here: locate.marylandfamilynetwork.org/