Welcome to the Maryland Family Engagement Online Training Modules!
Strong partnerships between programs and families support lifelong, healthy child development. To enhance and improve your current family engagement practices, check out our free online Family Engagement Training Modules. 
Upon successfully completing the Modules, you will earn a Certificate of Attendance.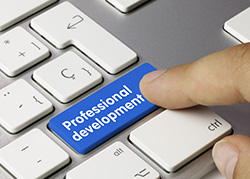 Instructions:
Click the registration button below to the University of Maryland School of Social Work's training page.
First-time users, create a profile.
Returning users, log in with your e-mail/password.
Go to the top navigation bar, click online training and scroll to Maryland Family Engagement Provider Modules.
For additional support, download the FREE Early Childhood Family Engagement Toolkit!