We are excited to announce the launch of Maryland's new Family Engagement Community Hub website: marylandfamiliesengage.org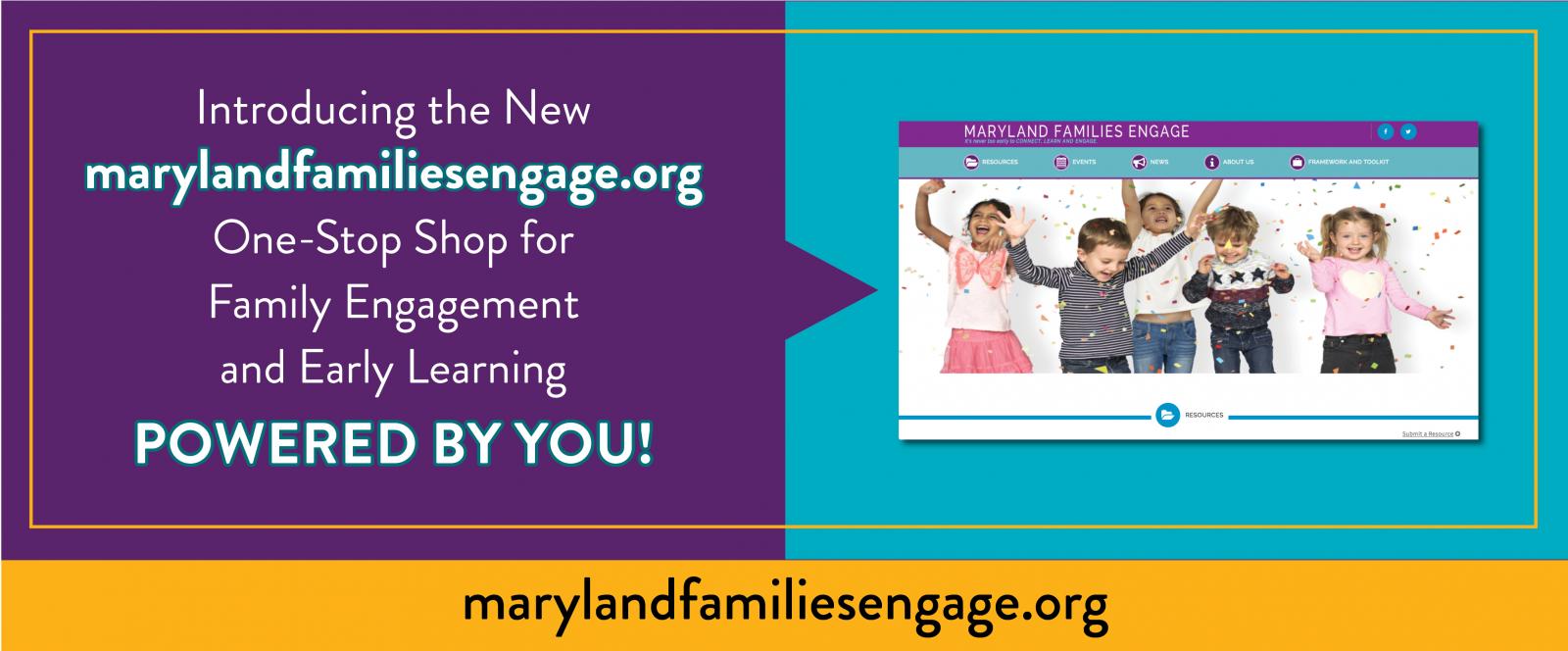 The new website is powered by a database of resources—links to child development, family engagement initiatives, school readiness, and more.
Have an event you'd like to see parents and families attend or a resource you'd like to share with early care and education providers? Check out the "submit an event" or "submit a resource" section on the Home page. All of those resources can be sorted by topics and locations, and you can even share your search with families, friends or colleagues.
How can I help spread the word?
By helping to spread the word about the new Maryland Families Engage website, we can all work together to promote school readiness, positive parent-child relationships and the benefits of family engagement!
The following materials can be used to help promote the new Maryland Families Engage website on Facebook/Twitter, add to your newsletter/website, display in the lobby of your organization, and distribute at special events.
Downloadable Graphics for marylandfamiliesengage.org
Social Media Shareable Graphics
Sample Social Media Tweets/Posts
Launch Flier (8x11 pdf):
Launch Poster (24x36 pdf):