Feature image:

Tuesday, November 13, 2018 - 8:00am
Help support and empower families in learning about their child's development and learning.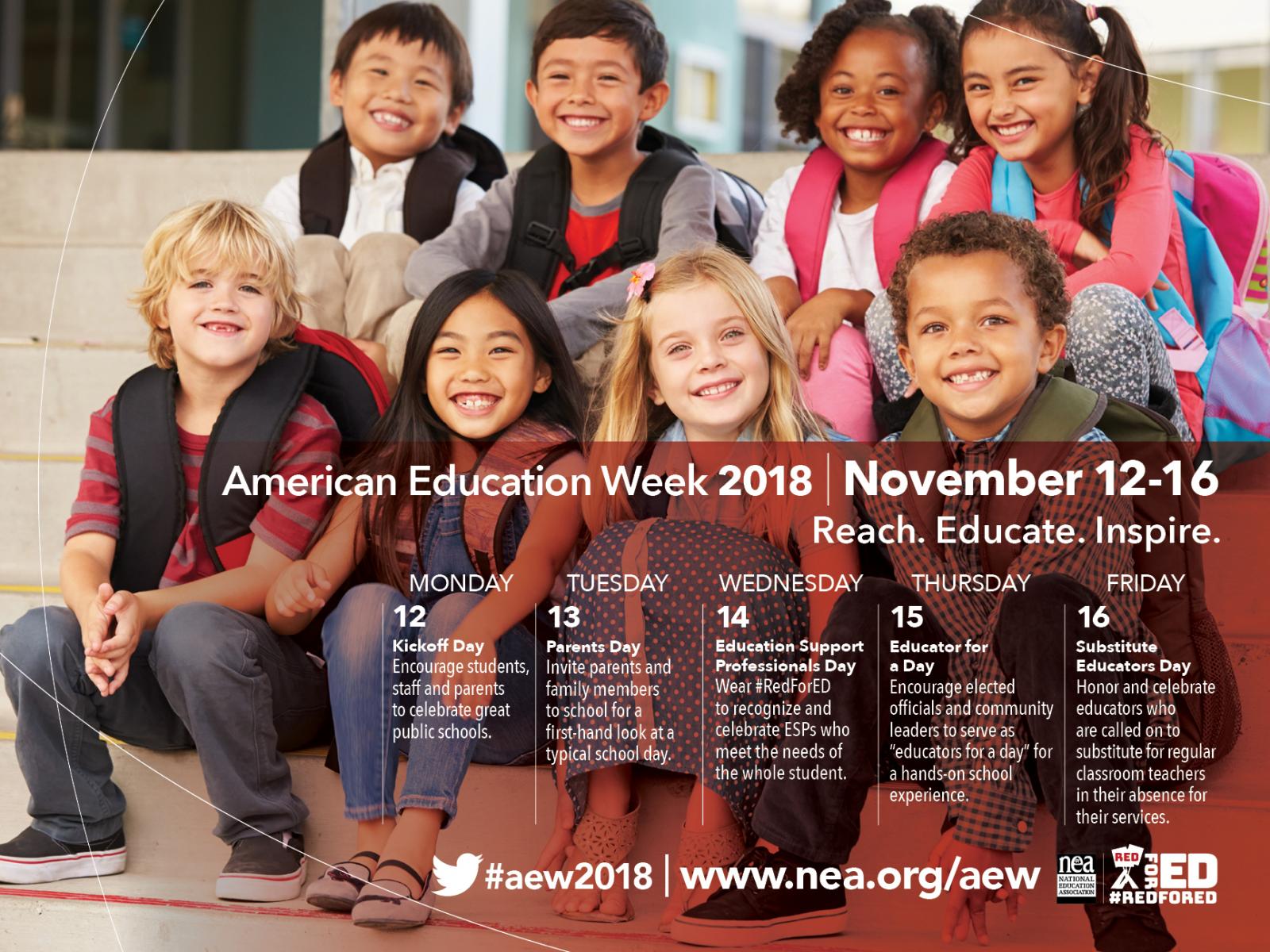 Join the Maryland State Department of Education's Division of Early Childhood, the National Education Association (NEA), and thousands of schools and programs nationwide in celebrating the 97th annual American Education Week from November 12-16. As part of the celebration, NEA will highlight "Parents Day" on Tuesday, Nov. 13, 2018 to provide parents and families with a firsthand look at what the school day is like for their children. "Parents Day" helps emphasize the important role parental involvement plays in a child's education.
NEA's "Parents Day" celebration is also an excellent opportunity for teachers and providers to welcome parents and families to the school or program community and encourage them to be more engaged in their child's development and learning. This annual celebration meets Goal Three of the Maryland Early Childhood Family Engagement Framework: Family Engagement Initiatives Should Support Families as Lifelong Educators of their Children. Maryland initiatives and the practices of early care and education providers should create collaborative relationships with a variety of service entities to support and empower parents in their role as first teacher.
To support parents as they become more familiar with this critical role, teachers and providers can offer many opportunities in the classroom or child care setting. For example, some programs have a parent job board when parents come in to volunteer. Similar to a child's job board, it provides a list of several activities that parents can do in the classroom or child care setting.
By spending time in the child's learning environment, parents and families have opportunities to practice early learning skills and then apply them at home. Research consistently shows that the more parents are involved, the more their children succeed in school.